Fruit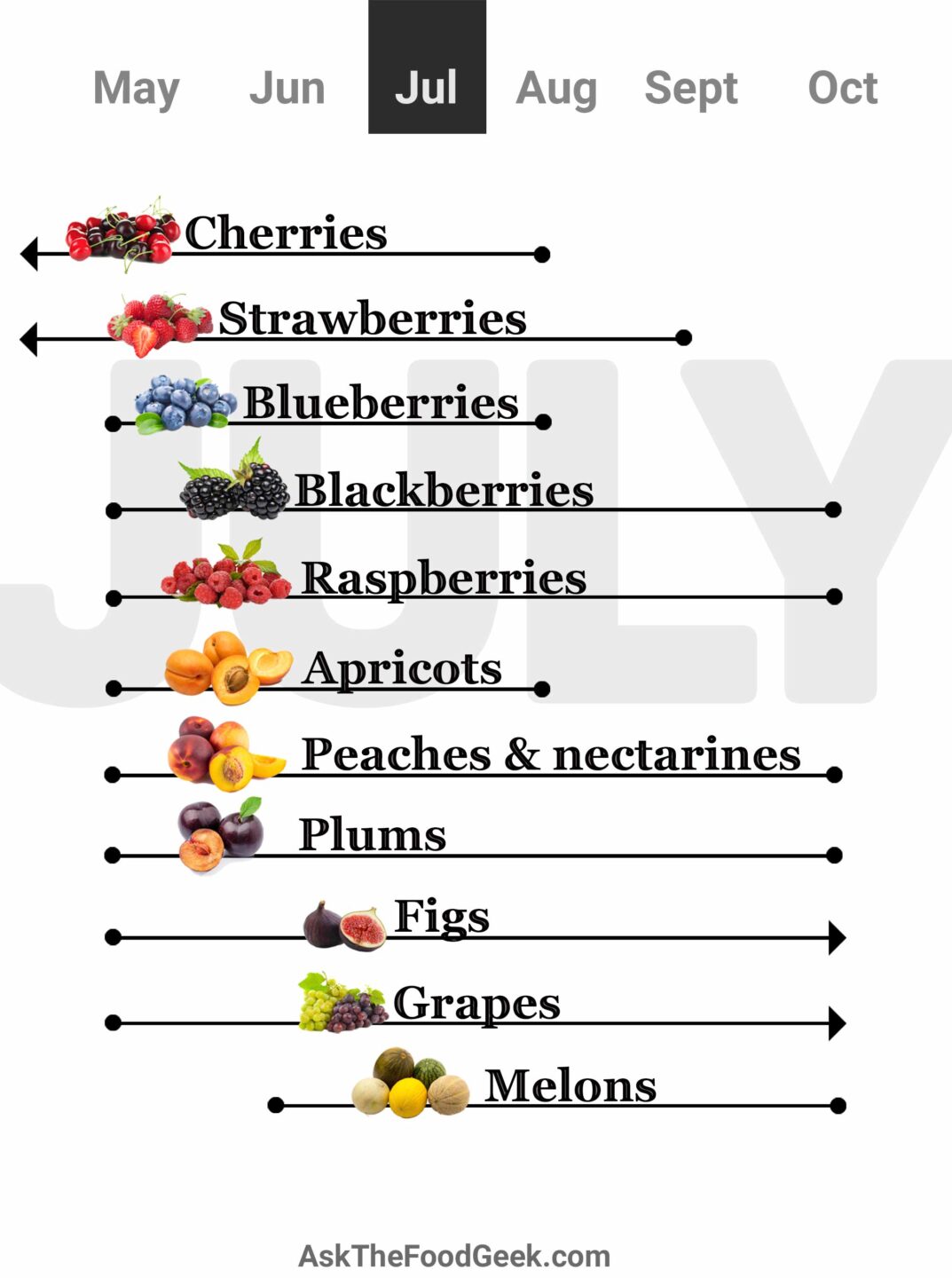 Vegetables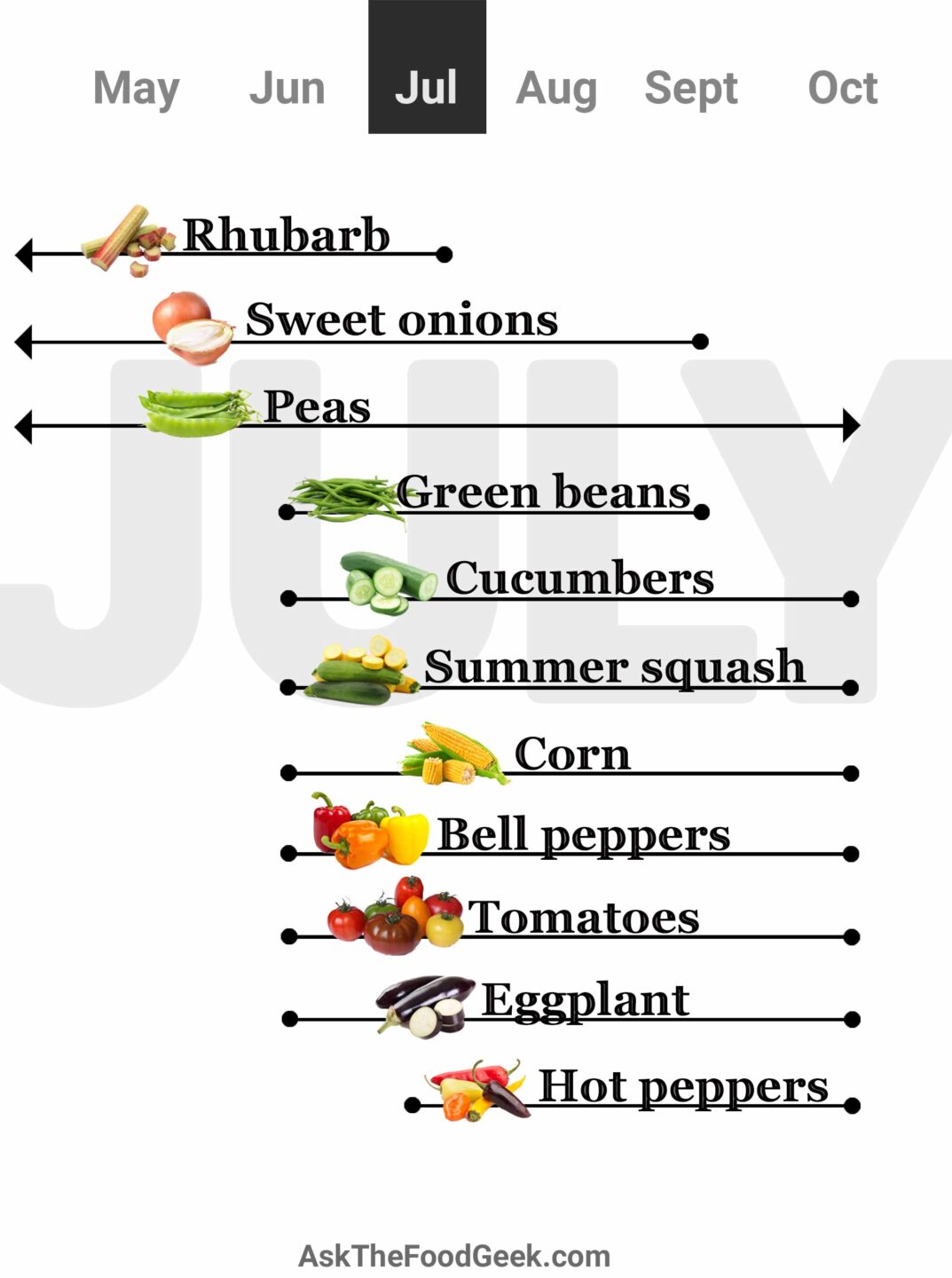 July fruit season
Softer fruit like strawberries, raspberries, peaches (etc), have to be picked while still hard to survive transport and storage to your local grocery store. Once picked, these fruits stop developing flavor but will still soften and turn color. This makes it really difficult to pick out a good tasting, fully tree (or vine) ripened fruit.
When you can't trust what you see, use your nose. The better they smell, the better they will taste. It's also worth a trip to a farmers market to take advantage of the abundance of fruit available in July. Most farmers offer samples - the best way to ensure you're spending money on a good tasting fruit.
July vegetable season
Summer vegetables are in peak season this month and continue through August. Seek out tomatoes from a local source or farmers market for better flavor. Peppers, on the other hand, ship really well so you will find high quality even at a grocery store.
Cucumbers can be bitter this month if the weather is hot and dry. Look for English or Persian cucumbers, which are often not bitter at all. Green bell peppers can also be more bitter than usual.
Other seasonal guides?
Check out the seasonal produce guide for August to see what's coming up soon, or what might still be around from June.
For a full list of other months and all of the detailed produce guides, go to the in-season page.