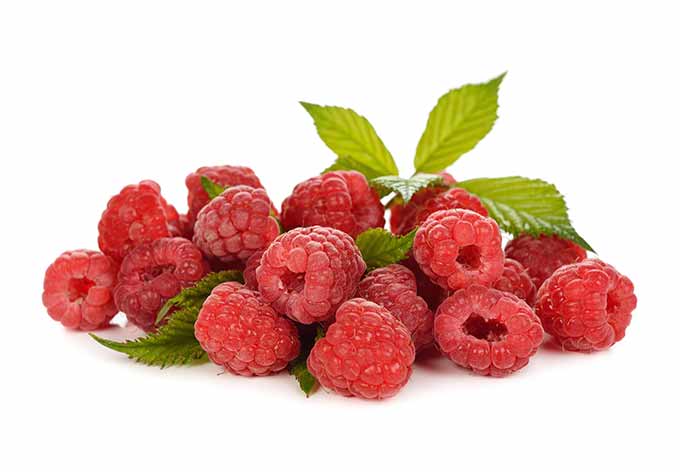 Raspberries are the most perishable berry and they don't ship or store well. Because of this, raspberries from a local farmers market offer much better quality.
Jump to:
Varieties
Red - these are your typical raspberry flavor and usually the largest and firmest variety. They have been bred for longevity to make it to markets.
Black - sweeter than red and sometimes slightly smaller. They might have a white 'bloom' on the outside which can be mistaken for mold. This bloom is similar to the white-silver coating you see on blueberries and plums.
Purple - A hybrid of black and red raspberries. These also can have a bloom on the outside.
Golden - A full flavor that has hints of banana and apricot.
Rose - A pink colored raspberry that is offered in limited supply from Driscoll's. I have not seen or tried these yet - if you have, leave a comment.
When are raspberries in season?
Fortunately, raspberries grow well across the US, so you can find them at a nearby farmers market. They start in mid-spring on the west coast, and June in the rest of the US. The season lasts into October in most areas.
What else is in season?
See what else is in season at the same time: May, June, July, August, September, and October.
How to buy
To pick the best raspberries, look for plump bright red berries - ones that turn slightly purple are past their prime. If there is juice and stains in the container, the berries might be overripe.
Since they have a very short shelf life, getting them direct from the source at a U-pick farm is ideal. Ripe raspberries will pull right off their 'core' from the plant, whereas unripe berries won't come off with a gentle pull. Get a list of U-Picks near you from PickYourOwn.org.
A farmers' market is the next best choice, but buy them in the morning, if you want to store them for a day or more. Every hour they are not kept at cool temperatures really reduces their shelf life.
Berries from the grocery store are often picked slightly under-ripe, and they don't get sweeter after being picked. Grocery store berries might also be treated with a fungicide to stop mold, which is why they last longer in the store and in your fridge.
How to store
To store, get them in the fridge, fast! They should last a couple of days, but it's best to eat them within 24 hours, or you might find they all spoiled by the next day.
Before you throw the container of raspberries in the fridge, you'll want to take a few steps to make them last as long as possible.
Line a plate or baking tray with paper towels, which will absorb any excess moisture.
Place the berries (unwashed) on a single layer on the plate or tray. This will prevent them from crushing each other and also let you isolate and remove any berries that go bad during storage.
Remove any berries that are showing mold or deteriorating so they don't spoil the other berries.
Removing raspberry seeds
Raspberries contain a lot of hard seeds. In fact, a single raspberry contains about 100 tiny seeds and they are entirely safe to eat. But sometimes those seeds are annoying, so there are a couple of ways to remove them.
Cook the berries until they lose their shape and turn into a sauce. Run the liquid through a fine-mesh strainer to remove the seeds. Then add it to your recipe. This is good for smoothies, syrups, sauces, frostings, and baked goods that call for purees.
Puree in a commercial-powered blender, like a vitamix. It will pulverize the seeds (or so the internet says, I don't have one to test it on).
Run them through a food mill or a juicer.
Recipes & more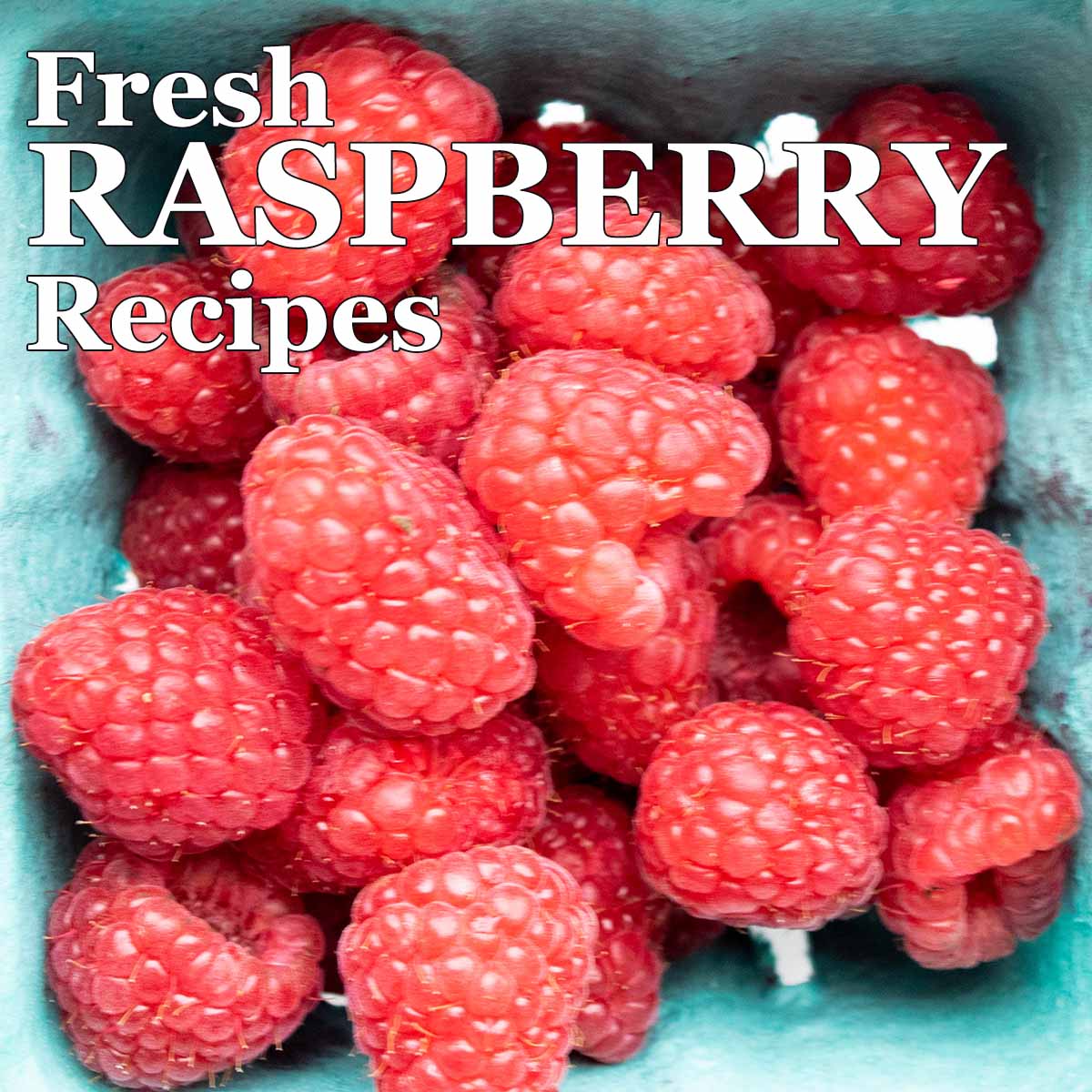 Each of the 75 recipes in this collection uses ingredients that are in season at the same time as raspberries, or ingredients that have a year-round season.
More guides: