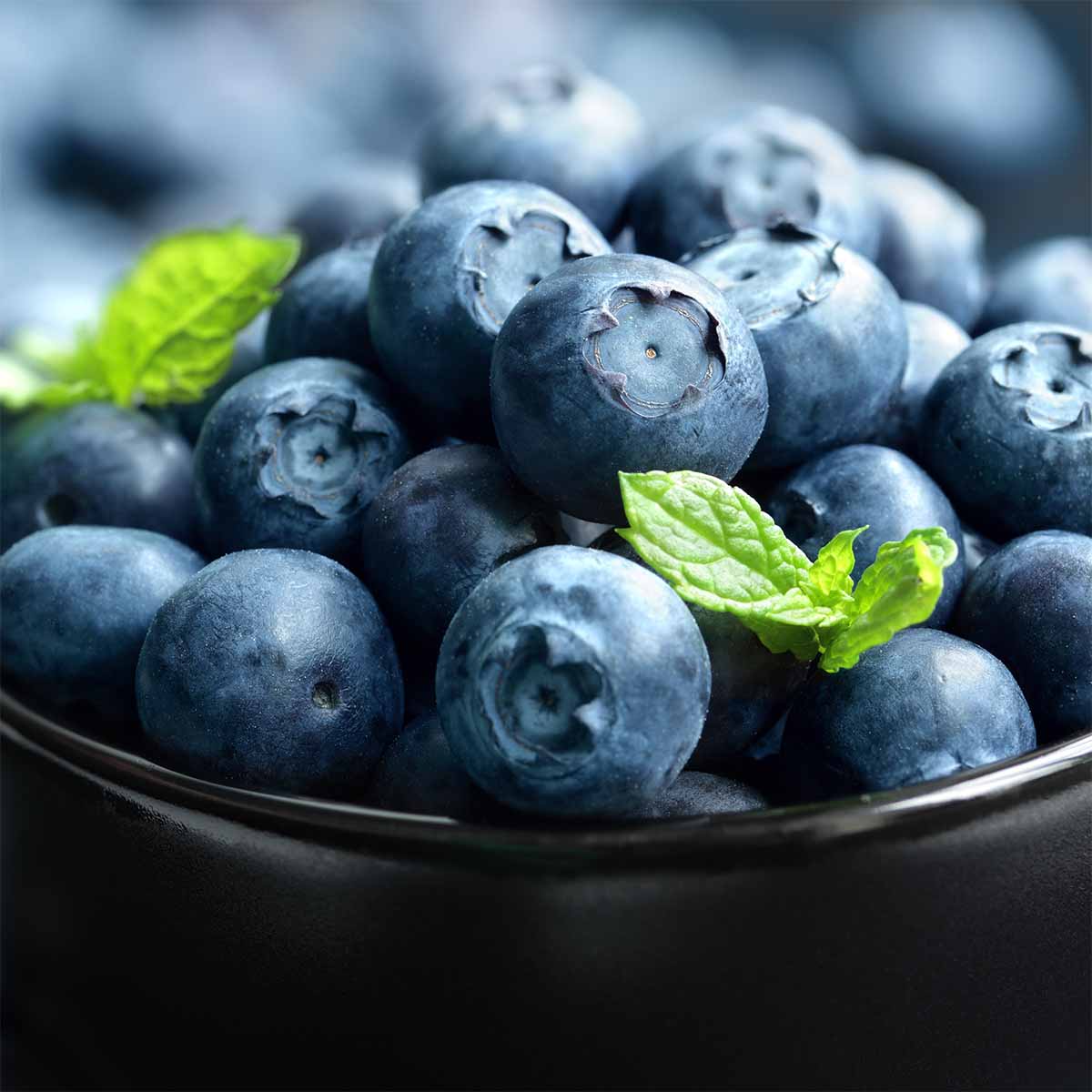 Love a classic blueberry pie recipe? Or looking for a unique twist like adding cornflakes to a muffin, or lemon filling in a blueberry layer cake? Wondering what flavors go with blueberries? This seasonal collection has over 75 fresh blueberry recipes for you to enjoy.
Jump to:
Blueberry & lemon
Lemon and blueberries are a classic flavor pairing - the bright citrus flavor of lemon complements the sweeter berry flavor without competing for attention. Lemon also helps spruce up bland-tasting blueberries - so if you get a pint of mediocre berries, try one of these recipes.
Blueberry & corn
Blueberry and corn pairings have been more common in southern recipes, but has been gaining popularity (for good reasons!). They taste incredible together - if you think it sounds strange, start with one of the muffin recipes below and you'll be convinced!
Blueberries & peaches
Blueberries' aroma profile overlaps with peaches, which is a big reason they work well together. Wait until mid-summer when peaches are at their peak to make these recipes.
Floral
Lavender is by far the most common flower used to enhance fresh blueberry recipes. If you like floral recipes, give one of these a try in spring or summer.
Breakfast
From healthy to indulgent, blueberries have made a place at the breakfast table. Blueberries don't require any prep work (no hulls or stems to cut, or seeds to remove) - so they can make a very fast breakfast like the granola parfaits below.
Appetizers
Use the sweet acidity of blueberries to add a refreshing twist on a spring or summer appetizer. Blueberries pair very well with cheese and butter, which can make for some pretty simple, but great tasting appetizers.
Salads
It's rare to see blueberries tossed into a salad, and that's too bad. They are delicious and work just as well as any other fruit, and pair quite well with cheese.
They also pair well with tomatoes as well as steak, which might be surprising. It's because they share some aroma compounds, making them quite complementary. (So give the blueberry caprese or steak salad below a try).
Dinner
One of my favorite way to use up too many fresh blueberries (or ones that are about to go bad) is to turn them into a BBQ sauce. It works well on chicken, pork, and red meat.
Muffins
If you thought there was only one kind of blueberry muffin, I have a few recipes for you to try. Try adding herbs like basil or thyme, making them with shredded zucchini, adding white chocolate, cornflakes, or maple syrup. There is no shortage of recipes.
If you've had trouble with muffins in the past (like sinking berries or the batter turning colors), take a look at how to fix blueberry muffins.
Pies & crisps
A classic blueberry pie is hard to beat, but some of these recipes might have improved on that perfection. Change things up by using cornmeal in a crisp, or adding different spices to pies (juniper, peppercorn, or lavender).
Frozen desserts
Is there a brand that even sells a blueberry ice cream flavor? If they do, I can't recall it. Try one of these homemade options for icecream (the sweet corn ice cream is a winner), sorbet, or popsicles on a hot summer day.
Cakes, cookies, bars & everything else
A blueberry dessert list wouldn't be complete without a traditional blueberry cheesecake or buckle. But also give some of the other recipes a try, like blueberry poppy seed squares or the blueberry shortcake.
Drinks
For a refreshing summer drink, give one of these recipes a try. They usually require some muddling or blending to really release the flavors.
More recipes & resources
These month-by-month guides to fruits & vegetables provide tips & recipes all season long.