Fruits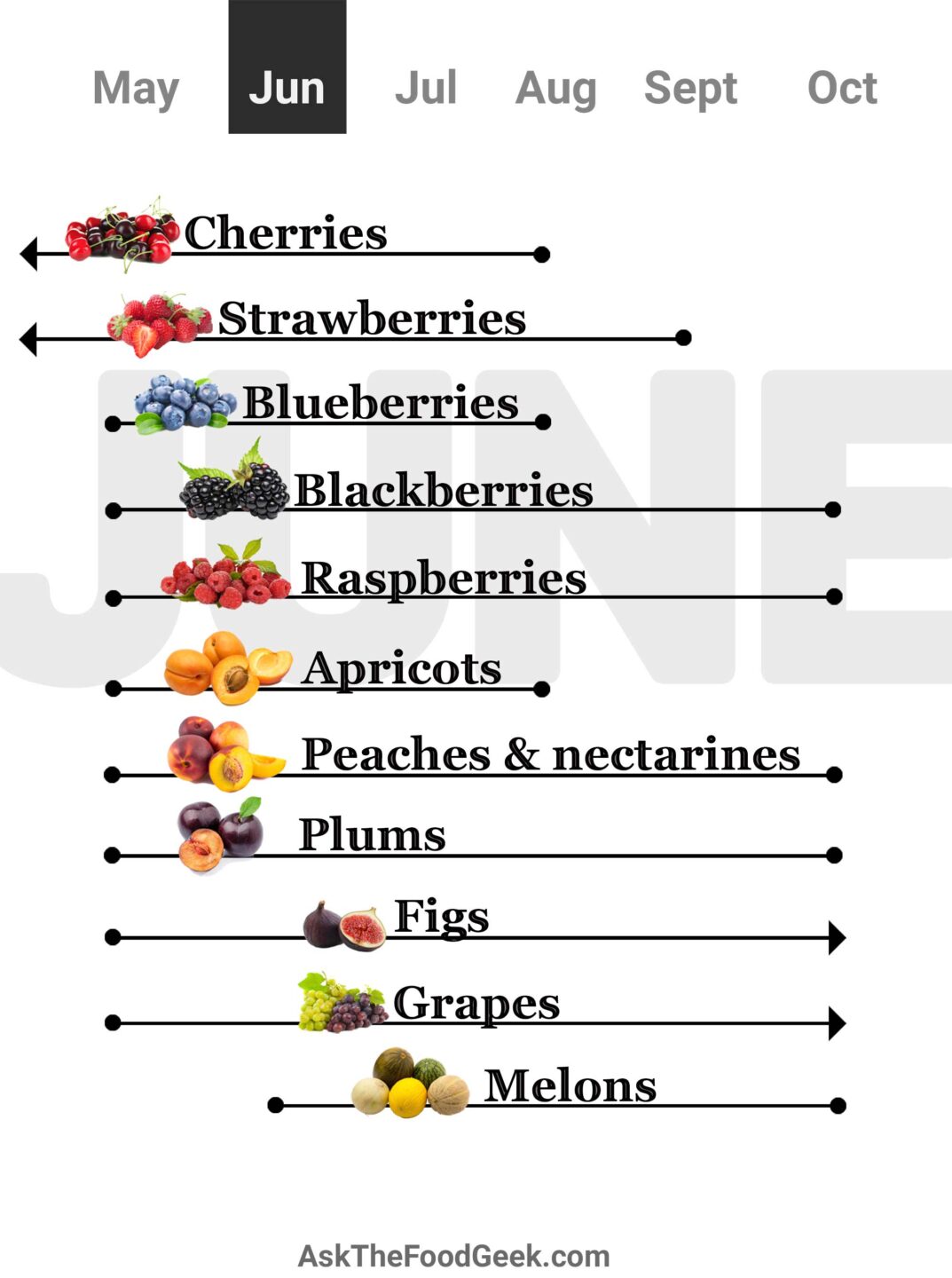 Vegetables
June fruit season
To get the best tasting fruit this summer, go to a U-Pick or farmers market. The fruit is usually picked fully ripe the morning of the market - guaranteeing the best quality.
When delivered to a grocery store, fragile fruit like strawberries, raspberries, peaches (etc), have to be picked while still hard to survive transport and storage. Once picked, these fruits stop developing flavor but will still soften and turn color. This makes it really difficult to pick out a good tasting, fully tree (or vine) ripened fruit.
If you're interested in farmers market-exclusive fruits, keep an eye out for currants starting this month. They have a 2-3 week harvest window depending on the variety, found from June through August.
The guides below provide practical tips like how to pick the best tasting peaches (even at a grocery store), varietals, and recipes.
June vegetable season
Pretty much every summer vegetable shows up this month: early June for hotter climates, and later in the month for everyone else. Most will be at their peak in July and August.
Unlike fruit, most of these vegetables ship quite well, so they should be high quality even at the grocery store. While I love supporting local farmers at the market, it isn't always practical.
Tomatoes are the one exception. They don't ship well and will taste better when picked up from a farmers market or CSA box. (They are scientifically a fruit, along with a few other 'vegetables', but are classified as a vegetable for culinary purposes).
More seasonal guides