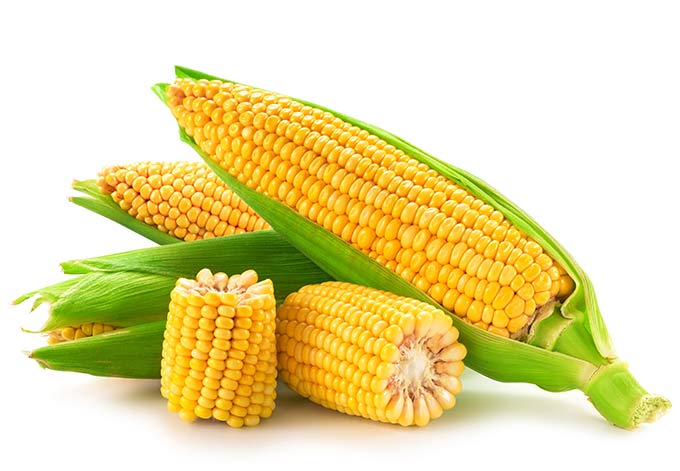 When is corn in season?
Corn is in season in the hot summer months, from June through October. See what else is in season at the same time: June, July, August, September, and October.
See what's currently in season
How to buy & store
How to select:
Corn is best eaten right after it is picked, as the sugars turn to starch after it is cut from the stalk. In fact, after 3 days from harvest, 50% of the sugar is converted to a flavorless starch. So it's worth seeking out fresh corn at a farmer's market and eating it that day.
Look for husks that are fresh and not dried out. Also if there is a nice big silk tassel at the top, it makes pulling the silk off the corn much easier.
How to store:
A lot of sources suggest storing corn on the counter, however Kitchen Myths says that's a myth and multiple recent sources also back this up. Storing corn in the fridge slows down the process that turns the sugar to starch, so the best advice, if you don't eat corn right away, is to store it in the fridge. It will last a few days.
Should I buy organic?
If you're concerned about pesticide levels, no. The data from tests on corn show levels so low that it's near organic levels. However, there are other reasons it is good to buy organic corn if you can afford it.
How to shuck corn
There are a lot of tricks out there. One of my favorite is from America's Test Kitchen where you microwave the corn for a short time then slide the husks and silks right off.
Using cobs in soup
The cobs contain a lot of flavor that can be put to good use in a kitchen. You'll get a typical corn flavor when using them fresh, or a slightly nuttier flavor if roasted in the oven before adding to a soup.
A corn soup can make use of both the corn kernels and the cob (like this zucchini corn chowder). You can also do some meal planning and make a recipe that calls for the fresh kernels like a corn patty or this farmer's market summer pasta. Then throw the cobs in a vegetable stock or a soup.
Seasonal recipes
Each recipe below only uses ingredients that are in season at the same time as corn, or ingredients that have a year-round season. Since their season overlaps with the beginning or end of other fruits and vegetables, the recipes are grouped into early season, late season, or anytime they are available.
...For late summer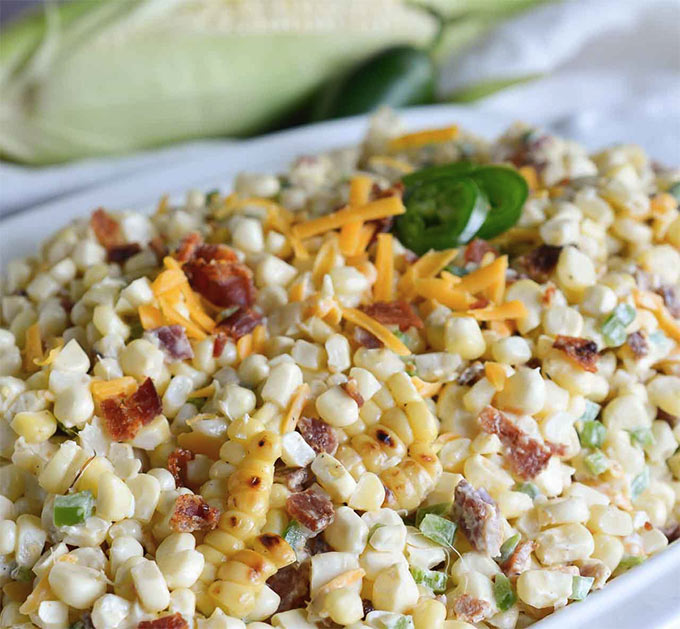 Jalapenos are in season just after corn, a bit later in the summer. Make this as soon as both corn and jalapenos show up in the markets.