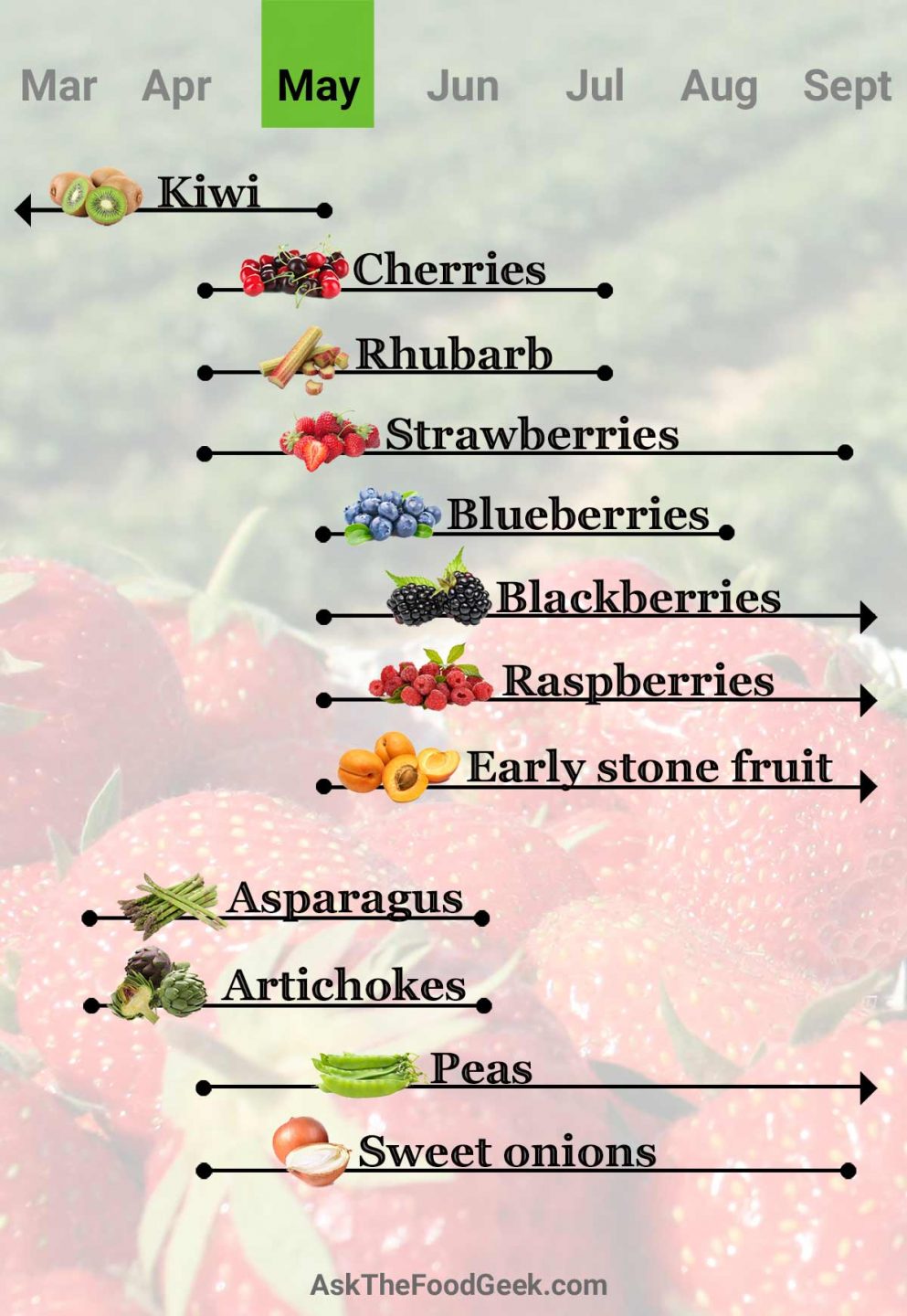 Jump to:
Fruits
Warmer climates will have an abundance of berries, cherries, and earlier stone fruit varieties this month. Cooler and moderate climates will just start to get seasonal berries in May, and possibly early varieties of stone fruits if weather cooperates.
Vegetables
Spring vegetables are in season throughout all of May, including asparagus, artichokes, peas, and rhubarb. Rhubarb, in particular, pairs well with many fruits as it has a sweet-sour flavor that adds a lot of interest.
Weather & produce
In April, 2023, unseasonably warm weather spread throughout the country, especially in cooler regions. This accelerated the development of several crops and fruit trees. However, this was followed by a cold spell that slowed things down but fruit trees, in particular, are still ahead of schedule.
Strawberries from warmer regions (California, Texas, and Florida) were hit hard by rain and cold weather. The crops are smaller, shipping later into the season, and pricier. However, Texas reports their quality is better this year than the last couple of years. Other regions appear to be mostly unaffected by weather, so your local farmers markets should have great strawberries available.
Recipes
Recipes this month are full of spring fruits & vegetables, and grills start up for the season. The following recipes collections will provide endless ideas.
More seasonal guides
The monthly guides will show you what's coming up in June and beyond. You can also browse through a full list of produce guides for more information on your favorite seasonal fruits & vegetables.