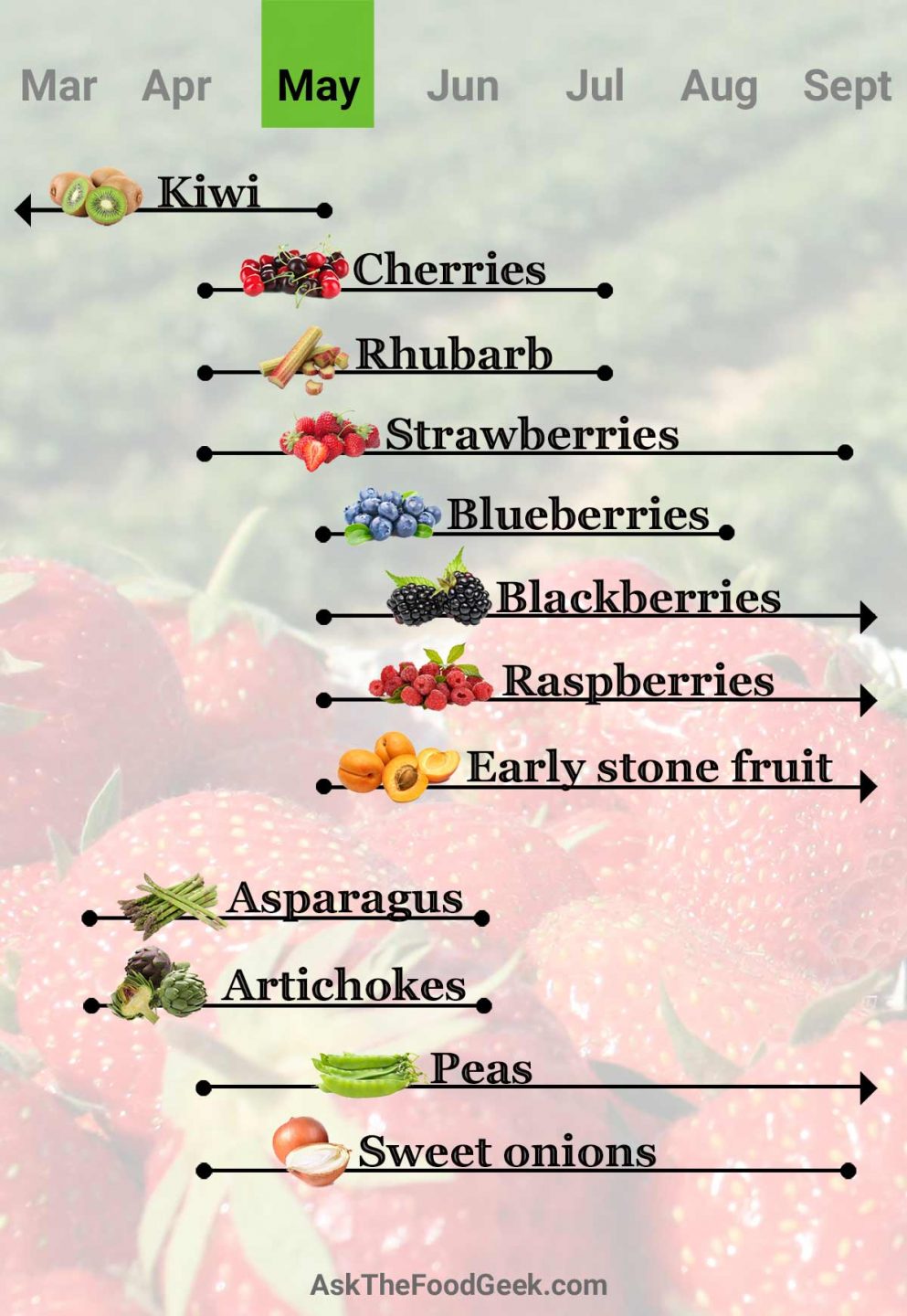 What fruits & vegetables are in season in May?
Warmer climates will have an abundance of berries, cherries, and earlier stone fruit varieties. Cherry tomatoes and cucumbers might show up toward the end of the month for people living in the warmest areas.
Cooler and moderate climates will just start to see berries, and may or may be able to get early varieties of stone fruits locally. Farmers markets won't have tomatoes or cucumbers yet, but grocery stores will import them. If you do buy tomatoes, get cherry or grape tomatoes for better flavor and leave the larger tomatoes until summer.
What's in season next month?
Looking forward to a specific summer fruit or vegetable? See what's coming up next month and beyond: June, July, (all months)