Jump to:
When are apricots in season?
Apricots have a shorter season than other stone fruits (like peaches and nectarines). Most apricots come from California which has a growing season from May - July in southern California, and June - August in northern California.
You can get local apricots at a farmers market in other parts of the country, even the cooler climates (when farmers grow cold-hardy varieties). The season for those apricots is usually about a month long, in the middle of summer.
Keep an eye out for apricot-plum hybrids as well: pluots, plumcots, and apriums.
See what else is in season at the same time: May, June, July, and August.
Flavor
The flavor of apricots is often described as a cross between a peach and a plum. They do have the peach flavor notes, but have a higher acidity similar to a plum. They also have more honey and floral notes than peaches and nectarines.
Apricots have about 10% more sugar than peaches, on average (9.2g of sugar for 100g of apricots vs 8.4g of sugar for peaches). However, apricots don't taste as sweet because their higher acidity lowers the sugary flavor.
Selection
Ripe apricots should smell like an apricot or slightly like a rose. Ripe ones will be a little bit soft, but not too soft. They should be golden-orange in color without green hues, which are a sign of being picked too early.
Apricots continue to ripen after being picked - they will soften, but won't get much sweeter. Most fruit that ripens after harvested convert their starch into sugars, but apricots have low starch reserves, so there isn't much to convert to make them sweeter. The best apricots have fully ripened on the trees, but those are too soft to ship. You will find them in farmers markets where they are locally grown (but not grocery stores).
Looking for the last great apricot - a fun read about how many farmers grow varieties that look pretty and ship well, sacrificing flavor. But there are some growers who still focus on the flavor, and if you ever are in an area with them, it's worth seeking one out.
Storage
Leave them on the counter for a couple of days if you're using them right away, or if you need them to soften. Otherwise, put them in the fridge and they should last 4-5 days.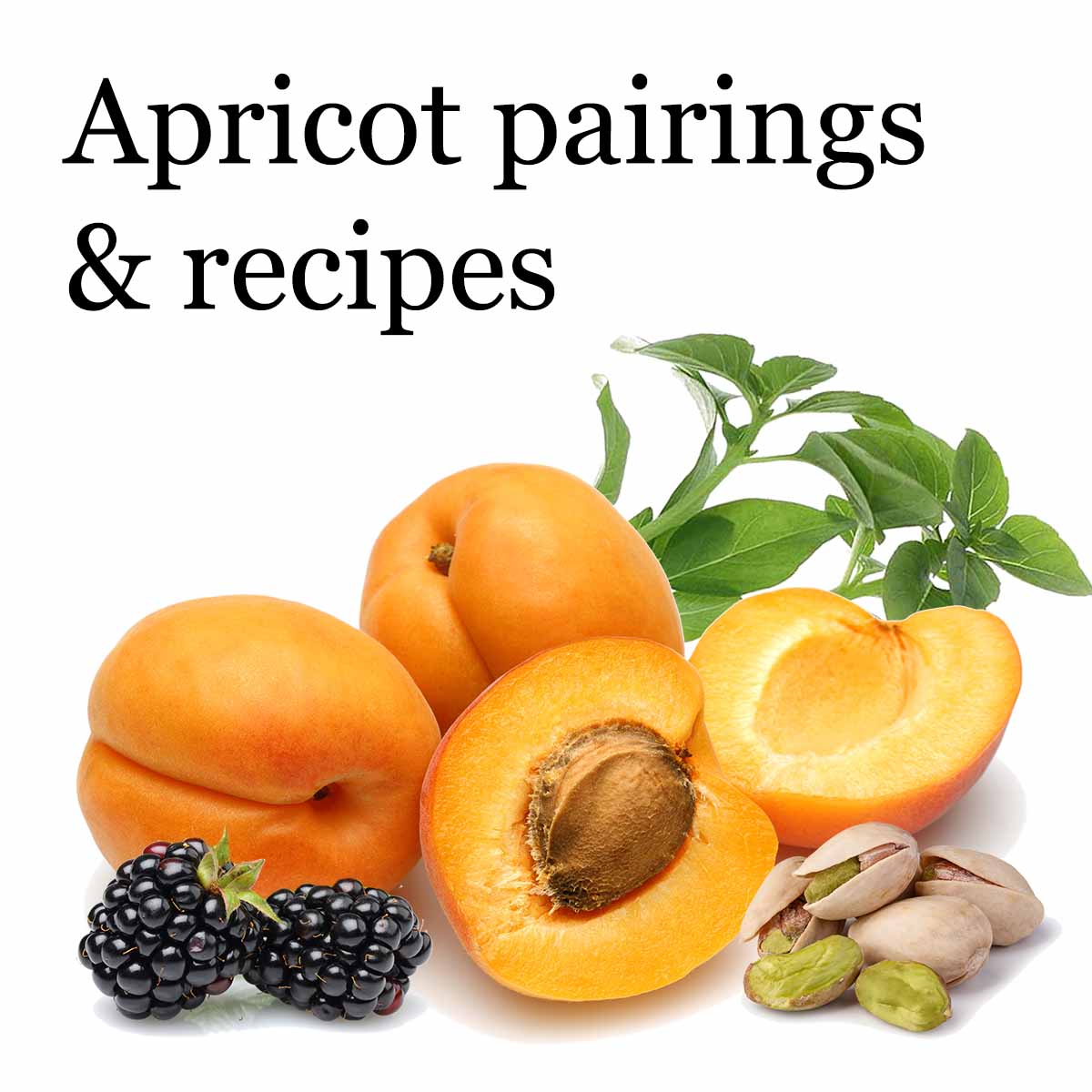 Apricot recipes
The seasonal collection for apricots has over 35 hand-picked recipes from tarts & jams to BBQ sauce & chicken kabobs.
Apricots can also often be substituted in peach and nectarine recipes. If you do that, keep a few things in mind:
Apricots have less water content than both peaches and nectarines - this is good for pies, but extra liquid may need to be added for sauces, etc.
Apricots have an edible, fuzzy skin and can be used like any peach in a recipe. However, some nectarine recipes rely on the fact that the skin isn't fuzzy (like tarts), and apricots might need to have the skin removed before use.
Get the monthly seasonal guides.