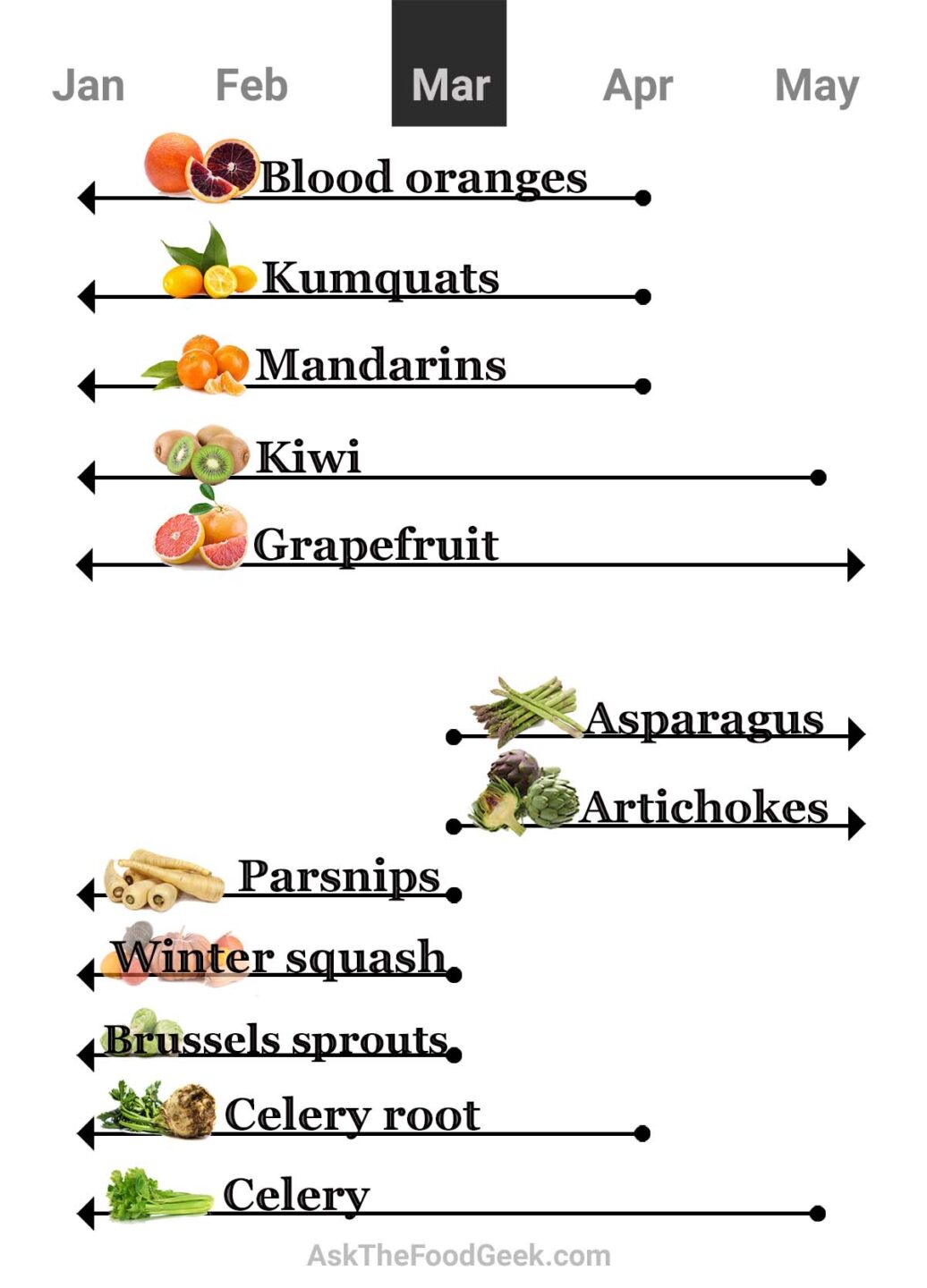 What fruits & vegetables are in season this month?
The beginning of March still offers only the winter fruits and vegetables - hang in there! If weather is cooperative this year, asparagus and artichokes will start to show up by mid-March.
And there are no shortage of recipes for asparagus or artichokes either:
Winter citrus and kiwi are still seasonal this month. Even if you feel tired of eating citrus throughout all of winter, this is arguably the best month for them. Mandarins should be even sweeter and more flavorful now that we are at the end of their harvest season. That's because they stop developing flavor once harvested, so the ones left longer on the tree to extend the season have more flavor.
While strawberries and pineberries show up in grocery stores, resist buying them right now. I know they look great after a long winter but they will be pretty flavorless and disappointing.
Monthly seasonal guides
The seasonal guides cover produce for every month. Coming up in April, you'll see the first strawberries, cherries, and rhubarb. If you live in cooler climates, you'll see them in stores, but might have to wait another month until they show up at farmers markets.