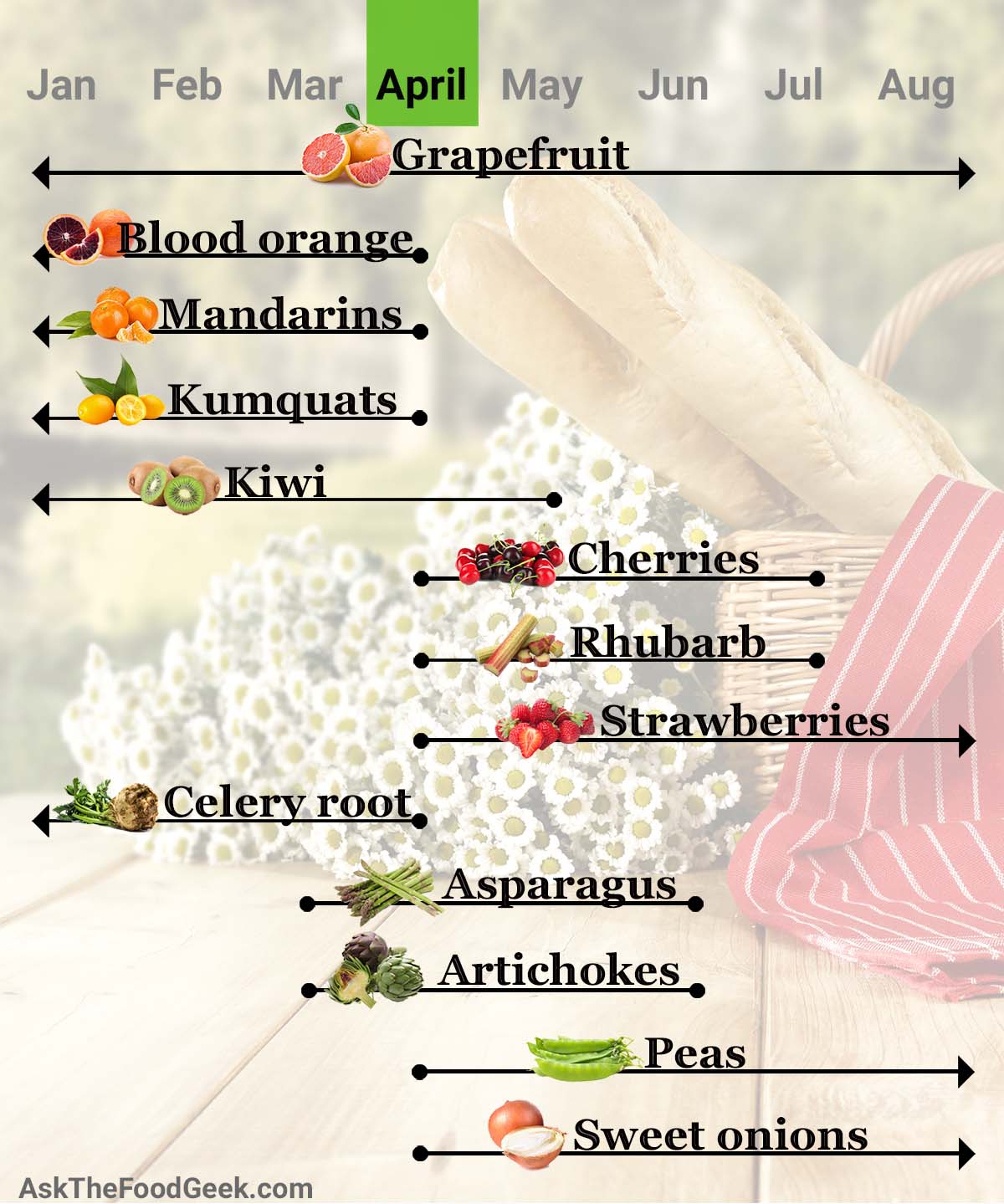 What fruits & vegetables are in season in April?
April marks the end of a lot of citrus varieties (mandarins and kumquats). Grapefruit are available most of the year, thanks to the climate differences between California, Texas, and Florida.
We start to see the first spring fruit show up this month: cherries and strawberries.
Cherry season is actually quite short, so keep an eye out for them at the farmers market while you can. However, they ship fairly well compared to most fruit, so even cherries imported from other states will have good flavor.
Early strawberries may be greenhouse grown (which is fine, but often lack flavor), so visit a farmers market or UPick to get better flavored ones.
April also brings in other produce for the season: spring vegetables like artichokes, asparagus, and peas, fresh local herbs, and edible flowers (nasturtium, pansies, and chive blossoms).