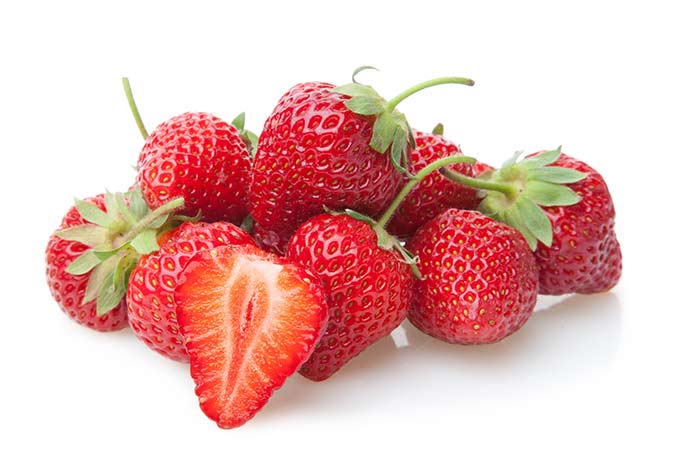 Strawberries should definitely be bought when they are in season from a farmers market (or a u-pick), if you want the best flavor.
Finding the freshest strawberries
Once strawberries are picked, they will no longer get sweeter or develop more flavor. But farmers often pick them before they've developed full flavor for several (valid) reasons:
Strawberries sit on the ground, so they are susceptible to rot and need to be picked before that happens
If a big rain is expected, they will pick the berries beforehand to avoid spoilage
They don't ship well when fully ripe - they can be hard to transport, even to a farmers market
Fully ripe berries don't store for very long, often only a few days
While they won't develop flavor after being picked, they will turn from white to red. This makes it very difficult to know what quality you're buying, even during peak strawberry season.
U-pick, farmers markets, and grocery stores
To buy the best berries, go to a U-Pick (a farm that lets the pubic pick fruit and pay for it before leaving). Since strawberries grow well in every climate, you should have good chances of finding one. PickYouOwn.org has a list by state.
The next best option is the farmers market, which usually let you taste the fruit.
If you are buying them from a supermarket, look for fully red berries. White on the shoulders lets you know they were definitely picked too early to develop an intense flavor. Also give them a good sniff and make sure they smell like strawberries.
How to store
If picked fully ripe, they will only last a few days. Store them on top of a paper towel-lined plate or tray to absorb moisture, and put them in the fridge.
If bought from a grocery store, they might last up to a week in the fridge.
Should I buy organic?
Definitely, if you can. The health risk of the pesticides found in conventional strawberries is high. Based on the information that Consumer Reports published, that means you would need 1-5 servings in a day to exceed the level of safety set by the EPA.
While that sounds scary, it is worth putting that into perspective, especially since not everyone has access to, or can afford organic produce.
Should I buy organic?
This article takes a look at the big picture when it comes to comparing organic vs conventional produce, and reviews research from respected organizations.
Check it out
The data collected by the EPA looks at the toxicity and amount of each pesticide found in the edible portions of the fruit after being thoroughly washed. The full details can be found over on the Consumer Reports website.
What do to when strawberries have no flavor
If you happen to get home and find the berries aren't very flavorful, they are still useful:
As a syrup for ice cream
Pureed into a quick bread
Blended into a strawberry margarita
When are strawberries in season?
In mild climates, strawberry season lasts from April through September or even October.
In hot climates in the southern states they can start as early as February or March and last until early or mid-summer.
In the cooler northern climates they are in season in May or June and last through July or August.
See what other fruits & vegetables are currently in season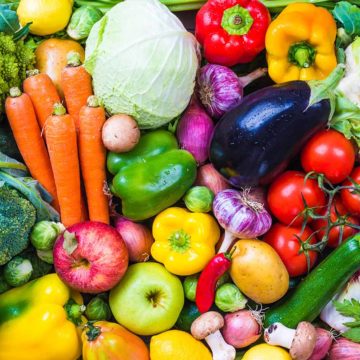 Nutrition
Strawberries are actually a low calorie snack option. An entire pint is 114 calories and contains about 25% of the daily recommended amount of fiber. (A pint is one of those little green baskets).
Strawberries, 1 pint
Nutrition Facts
Strawberries, 1 pint
Amount Per Serving
Calories 114
Calories from Fat 9
% Daily Value*
Fat 1g2%
Sodium 4mg0%
Potassium 546mg16%
Carbohydrates 27g9%
Protein 2g4%
Vitamin C 210mg255%
Calcium 57mg6%
Iron 1mg6%
* Percent Daily Values are based on a 2000 calorie diet.
Nutrition is shown for 1 pint of strawberries, which has the same sugar as a single apple
One single large strawberry has 6 calories, and a medium one has 4 calories
Strawberries are 6% sugar by weight, compared to 16% for grapes, 12% for cherries, and 6% for raspberries
They are high in antioxidants
Recipes
Each recipe below only uses ingredients that are in season at the same time as strawberries, or ingredients that have a year-round season. Since their season overlaps with the beginning or end of other fruits and vegetables, the recipes are grouped into early season, late season, or anytime they are available.
...For Summer
Use an assortment of berries from the farmer's market - if they have it, it's local and in-season. Most summer berries are in season at the same time.
...For anytime during strawberry season
Strawberry grilled cheese sandwich with maple syrup - recipe from Roti n Rice
A great way to preserve strawberries at the end of their season.
Strawberry buttercream & pistachio mini cakes - recipe by Rachel Phipps
Fun fact: strawberry flowers are edible! You won't be able to find them for sale, but if you have your own plants and want to sacrifice a few buds for some pretty decor, go for it. Other edible flower options would be some roses, geraniums, or lavender.
How do you plan to use strawberries this season?
I usually have grand plans to bake with strawberries, but end up eating them as a fresh snack before that happens. What are your plans this year? Share in the comments.