September is the transition between summer and fall fruits and vegetables. Most summer fruit is still available this month, but not for long as the season turns to fall. So get cooking with this month's recipe collection.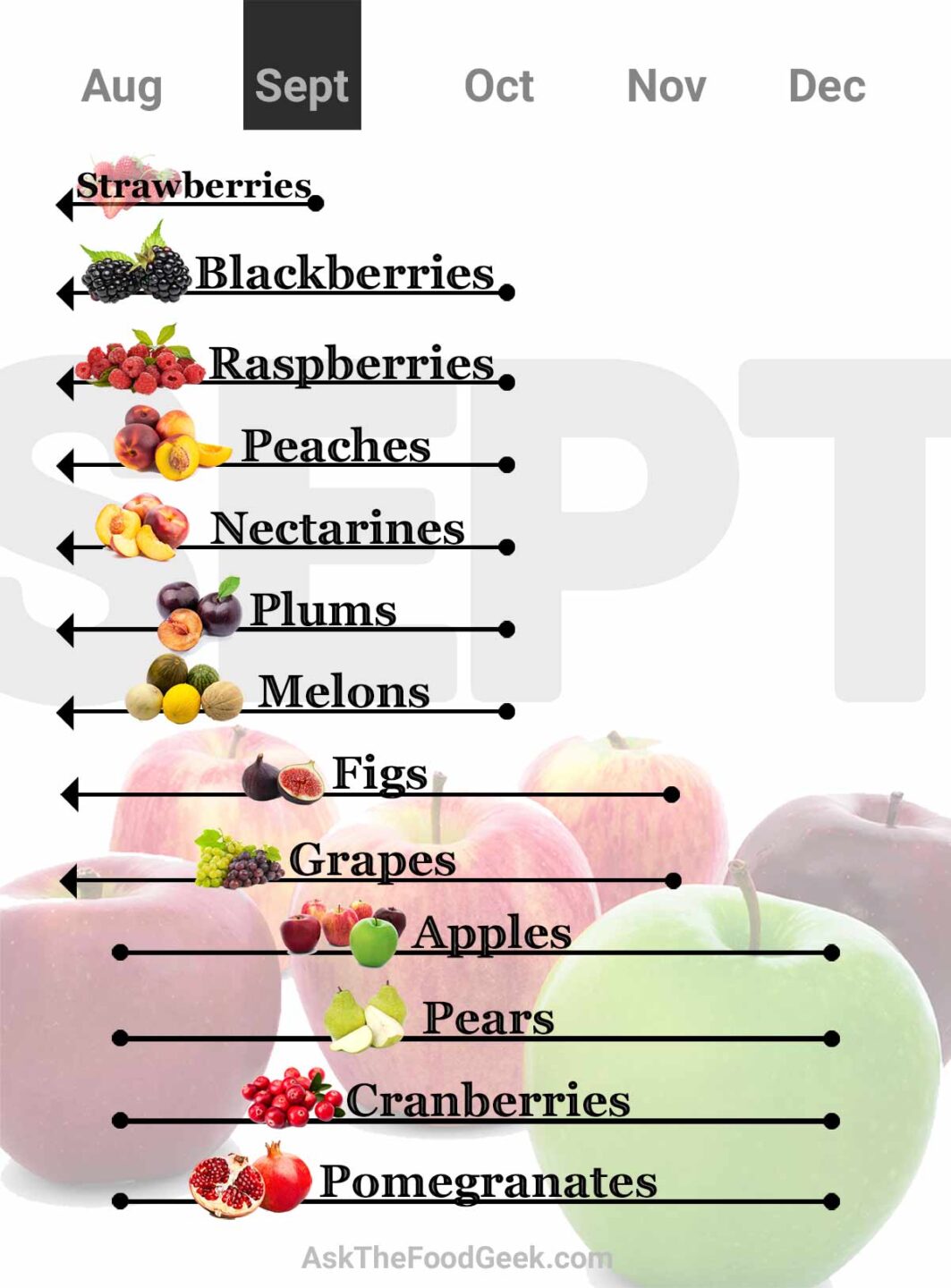 What fruits are in season in September?
The last of summers berries might stick around this month, so get them before they are gone. Meanwhile, apples and pears are in their prime season right now.
Last year I cooked through over 100 lbs of apples and took a lot of notes and tested a lot of recipes. I found the best (and worst) apples for pie, took notes on all of the different apple's flavors, and detailed the best ways to make apple sauce and apple butter.
Guide: Cooking with seasonal fruit - September Edition
Get more info on apples, and pears, or click on any of the produce pictures below for more info and recipes.
What vegetables are in season?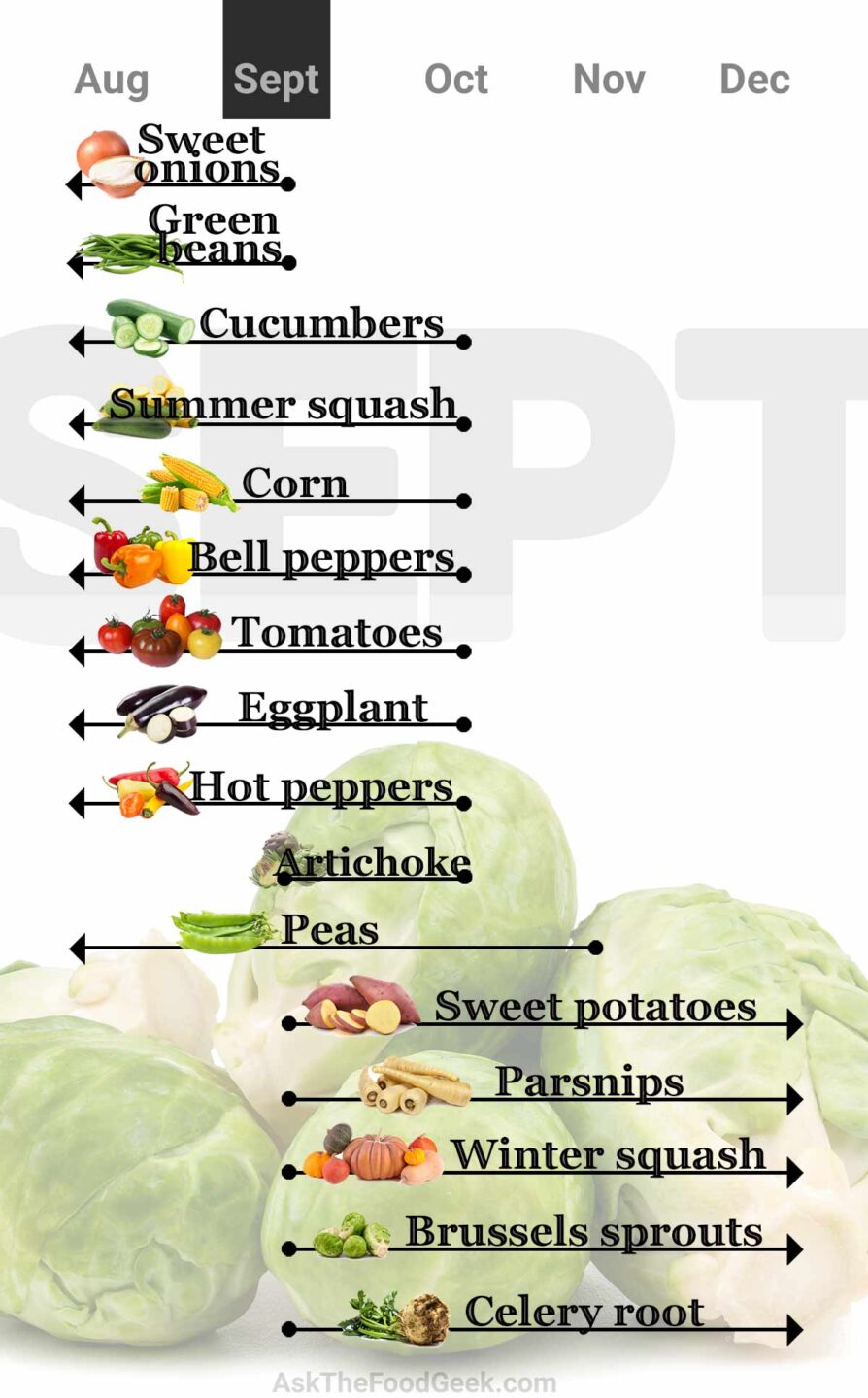 Summer vegetables are still strong this month but start to taper off quickly, like tomatoes, corn, and bell peppers. As those fade out this month, fall vegetables ramp up.
For a full list of other months and all of the detailed produce guides, go to the in-season page.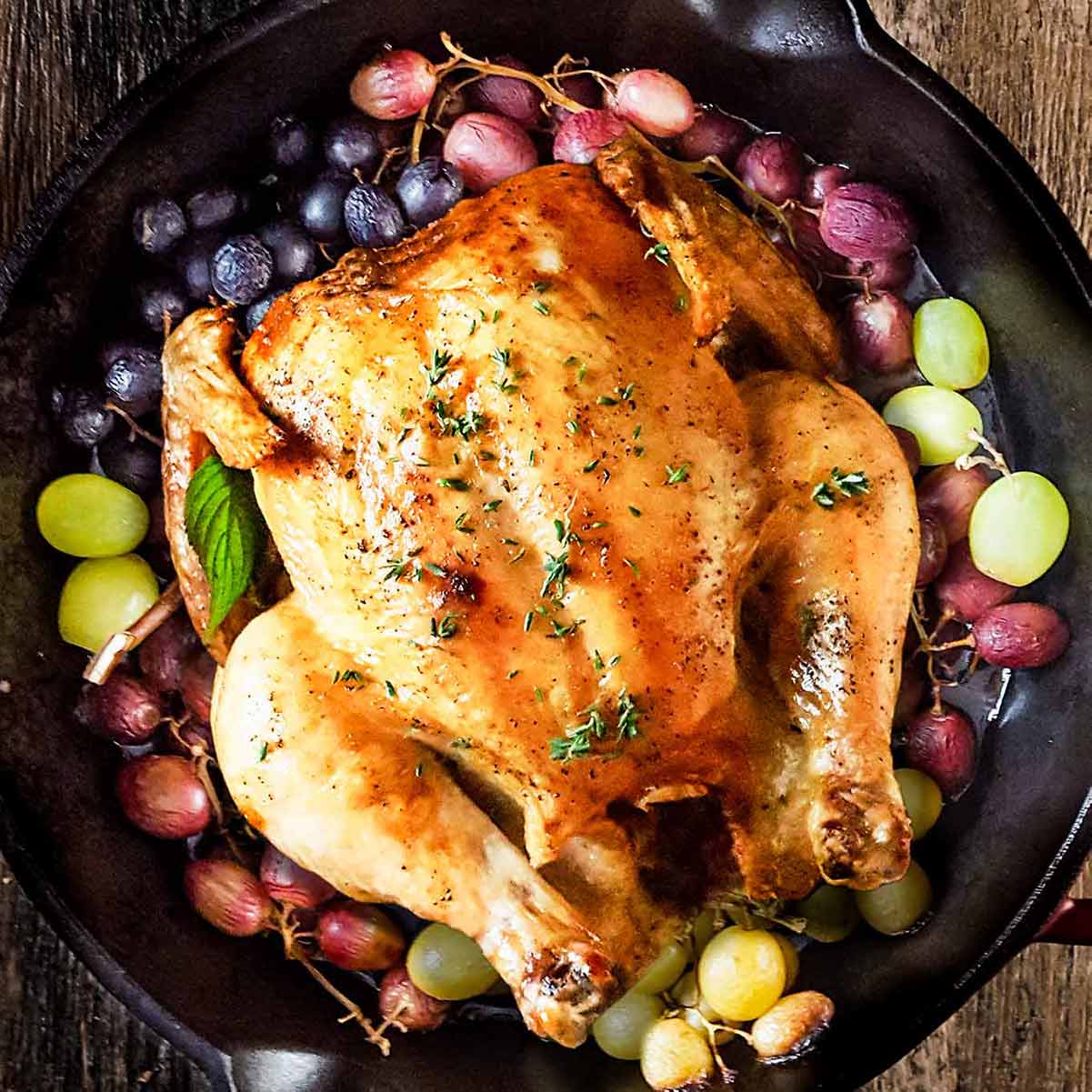 Recipes for September
For recipes that feature fruit this month, check out the September edition of cooking with fruit in-season. Over 50 recipes like strawberry glazed donuts, seasonal chicken wings, and cranberry baked cheese.