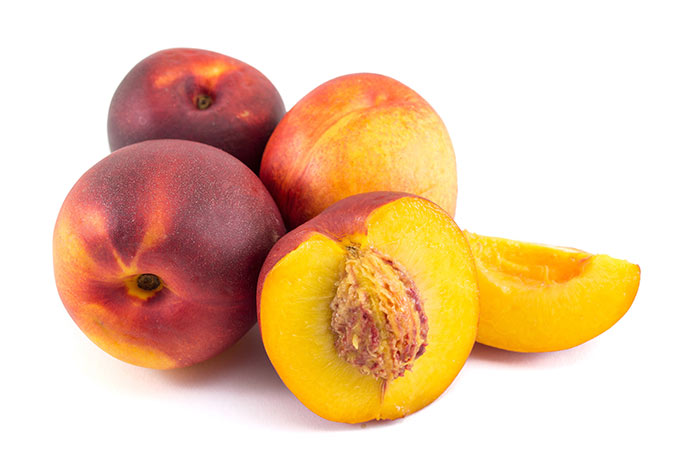 Nothing beats a perfectly sweet, juicy, ripe peach in summer. Of all the stone fruits, they are the hardest to ship and store for the shortest time.
When are peaches in season?
Peaches can be found in late-may in some areas, and last through October, but most parts of the country see peak season in July and August. See what else is in season at the same time: May, June, July, August, September, and October.
Like other stone fruits, they get all of their flavor and sweetness while on the tree, but they happen to bruise easier and store very poorly even in climate-controlled facilities. So it's best to seek them out at a farmers market. If you look around and call ahead, most places in the country can grow peaches, you just might have to drive a little further to find them (but it's totally worth it!)
There are freestone and clingstone types of peaches. Freestone release from the pit easier and make for easier (and prettier) slices. Clingstone varieties 'cling' to the pit. The flavor is dependent on the variety of the peach, not whether it's a freestone or clingstone. And no, you can't tell what type it is by looking it at – you have to hope it's labeled (or go to a farmers market and ask the farmer).
How to pick:
Smell them. The ones that smell the peachiest will taste the best. They should be brightly colored and just slightly soft. They do not get sweeter after being picked, but they will continue to soften.
Mickey Davis, a produce manager, suggests looking for sugar spots, which is a spot where the sun hit them a lot and sweetened them, although those spots also look like bruises. He also suggests looking for a yellow stripe across the stem, a trick to tell if the peach was left on the tree to ripen. Head over to the article for pictures.
How to store:
Leave them on the counter for a few days if they are hard. If they are ripe you can put them in the fridge for a few days.
Should I buy organic?
If you can afford it, yes. Consumer Reports reviewed the EPA pesticide testing data and found the levels and toxicity of pesticides in peaches to be in the 'high' category. That means if you eat 1-5 servings in a day, you would exceed the "known to be safe" levels set by the government.
The data collected by the EPA looks at the toxicity and amount of each pesticide found in the edible portions of the fruit (not including zest). The full details can be found over on the Consumer Reports website.
Now what should I make?
That's a good question! I scour the internet to find recipes that use fresh, seasonal ingredients, often with a fun twist. Follow Ask The Food Geek on Pinterest or Facebook to get access to the recipes I find every day.
[pin_profile username="askthefoodgeek" size="custom" image_width="115″ board_width="660″ board_height="200″]
Peach recipes
Each recipe has been reviewed to make sure all ingredients are in season at the same times as peaches, or that the ingredients are in-season all year. They are grouped into sections for early peach season, late, or anytime peaches are available.
…For mid-summer and later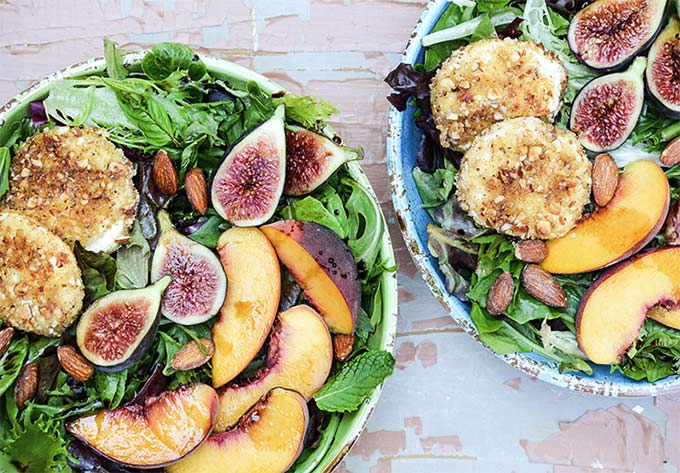 Figs are in season in early summer, and again in early fall, so make this anytime figs are in season.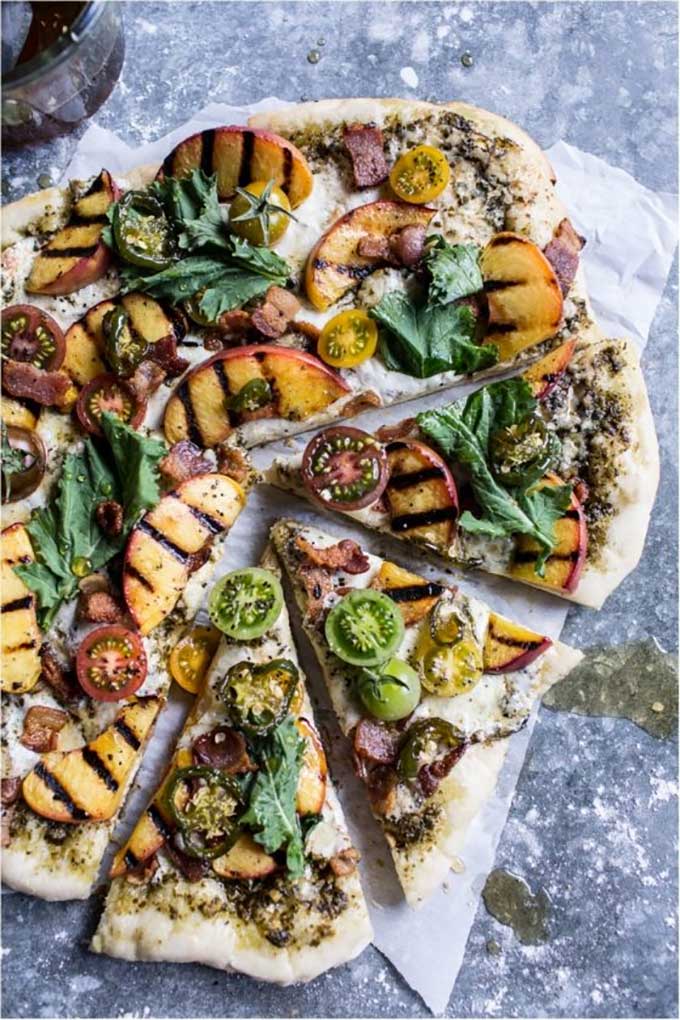 BLT & grilled peach pizza with jalapeno honey and gorgonzola – recipe by The Inspired Home
Jalapenos are in season starting in mid-summer, usually sometime in July. So make this when jalapenos show up in the market.
…For anytime peaches are in season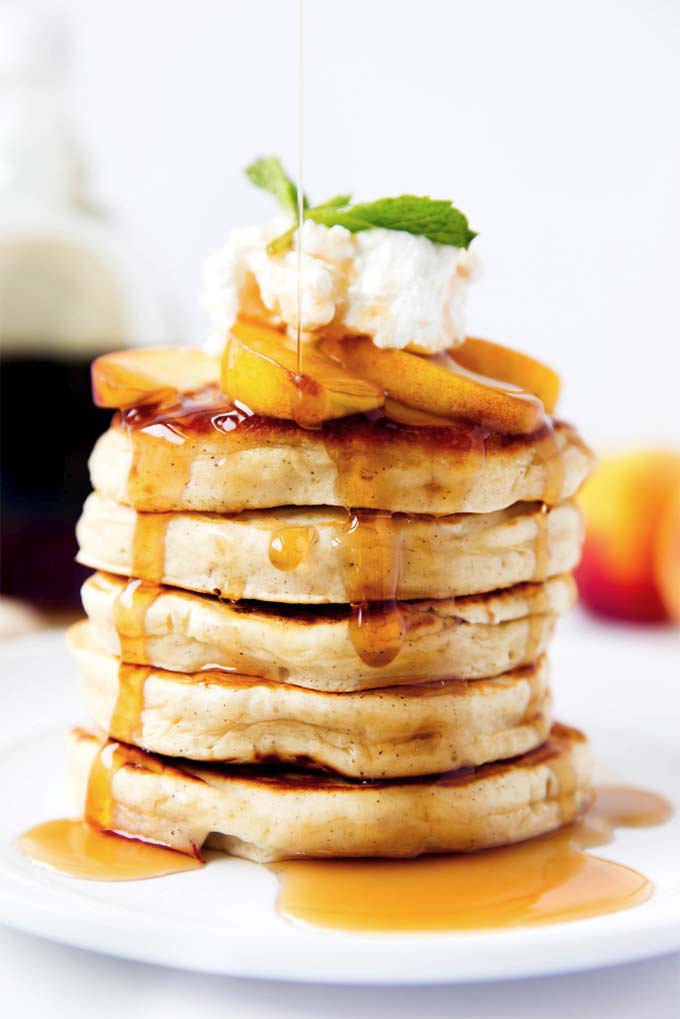 Grilled peaches with vanilla bean mascarpone, honey and granola – recipe by Cooking Classy
Peach strawberry fizz – recipe by Use Your Noodles