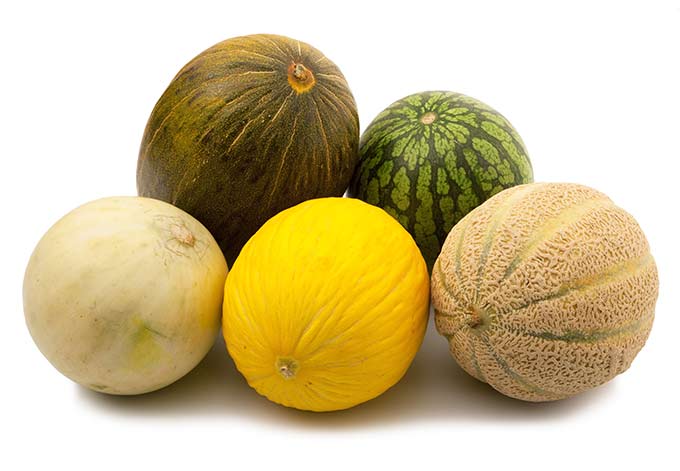 When are melons in season?
All of the melons start to show up around the same time, in June or July depending on where you live. They are harvested until September or October.
See what else is in season at the same time: June, July, August, September, and maybe even October.
What's currently in season:
Do melons ripen after they are picked?
Once picked, melons no longer get sweeter or tastier, so it is worth seeking ones out that ripened fully on the vine. As with most fruit, melons are picked before they fully ripen to give them more time and durability for transportation to grocery stores.
However, they will get softer after harvest, making it hard to tell how tasty they will be without sampling one.
How do I pick a ripe melon?
Under-ripe melons will taste watery. Over-ripe will have a mealy texture.
Cantaloupe: first, let's start with cantaloupe which have a little 'cheat' for identifying ones picked at peak ripeness.
When cantaloupe ripen fully, they naturally detach from the vine. So examine the stem end and look for one that is slightly set in to the fruit (indented), which is a sign it stayed on the vine longer. Also make sure it doesn't have any indication of being cut or torn from the vine, which you have to do if you pick it too early - like scarring from being ripped away, or stubby stems that are still attached.
Look for cantaloupes that are more of a golden hue under the netting rather than green.
Next, smell it! A ripe cantaloupe should have a sweet, floral smell.
Watermelons: these are harder to determine if they were vine ripened and don't detach from the vine when ripe, like cantaloupes. The smell test also doesn't work well on watermelons.
The main trick for these has to do with the patch of skin on the bottom where the melon was sitting in the dirt, on the vine. A creamy-yellow spot is an indicator of ripeness, whereas as whiter or more green spot is a sign it was picked too early.
A lot of resources suggest thumping a watermelon and listening for a hollow sound. That indicates ripeness, but also over-ripeness. It also is hard to even know what it should sound like, and the Watermelon Promotional Board even suggests not using that test.
Honeydew: A combination of a few things can help you pick out better honeydew melons. While they also don't have the stem-end trick like cantaloupe, you can still use the smell test.
Give it a smell, it should have that sweet, honeydew aroma.
Look for a creamy to slightly yellow, dull rind that is slightly tacky. If you aren't sure if it is tacky, rub it, and if it is super smooth, don't pick that one.
How do I store melons?
If they were already cold when you bought them, put them in the fridge. If it was room temperate, you can leave it on your counter, as long as it is uncut. Once cut, wrap it in plastic and put it in the fridge and eat it within a few days.
When storing on the counter, it should last about a week (uncut). You can put them in the fridge if your house is getting warm, and it should last 1-2 weeks.
Should I buy organic?
For cantaloupes from the US, yes. Watermelon from any source, and cantaloupes from south america don't need to be organic.
Consumer Reports analyzes all of the data from Environmental Protection Agency (EPA) pesticide tests. The EPA tests pesticides found on and in produce, along with the concentration and toxicity of each pesticide.
Cantaloupe from the US fall in to the 'high' health risk category, which means a small child would only need to eat 1-5 servings a day to exceed the known-to-be-safe limits of pesticide. Watermelons and cantaloupe from South America have near-organic levels of pesticide.
There is currently no data for honeydew.
Recipes
Each recipe has been reviewed to make sure all ingredients are in season at the same times as the melons, or that the ingredients are in-season all year.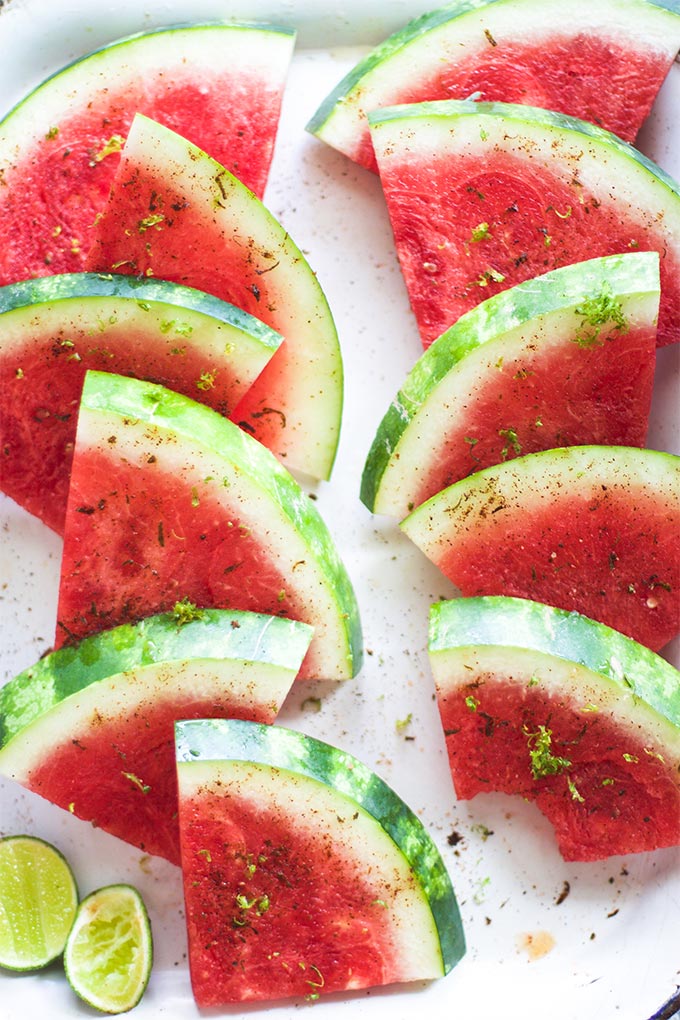 Chili lime salted watermelon - recipe by My Diary of Us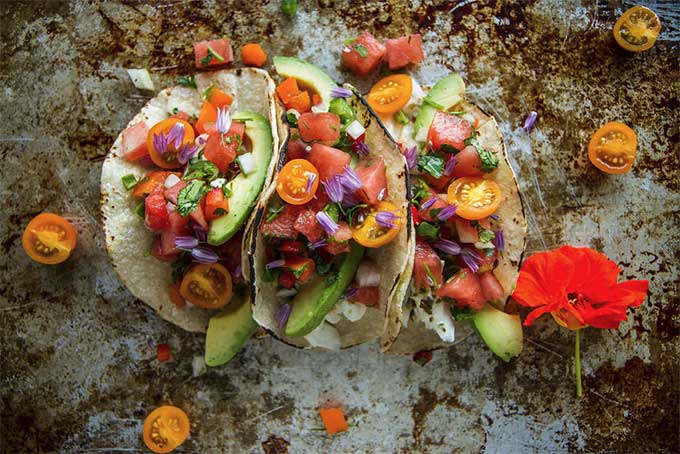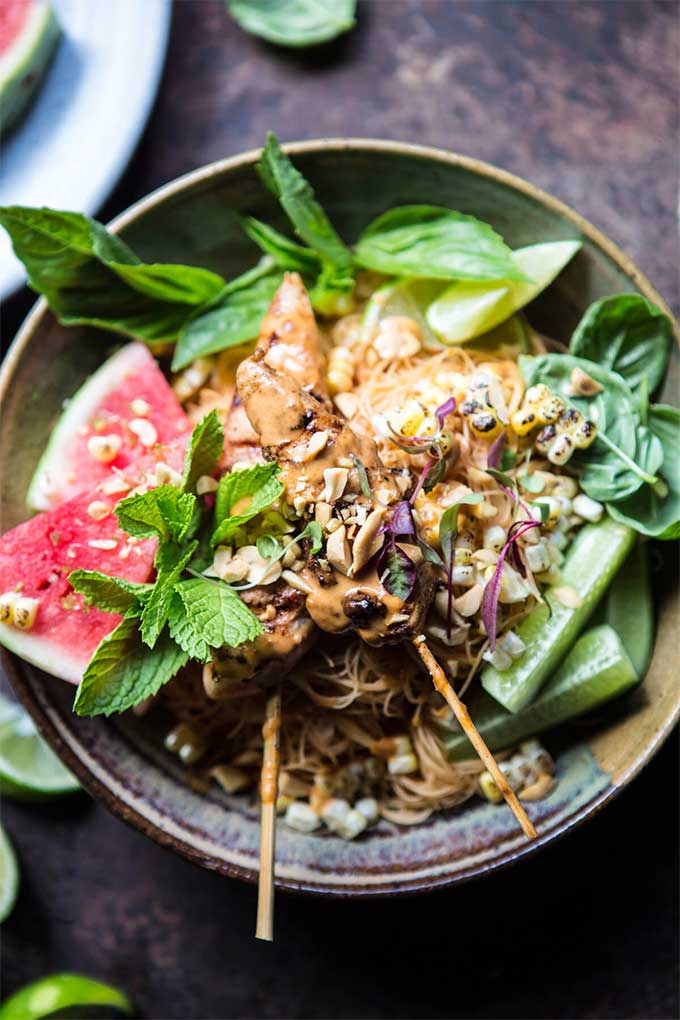 Thai peanut chicken noodles with charred corn and lime watermelon - recipe by Half Baked Harvest