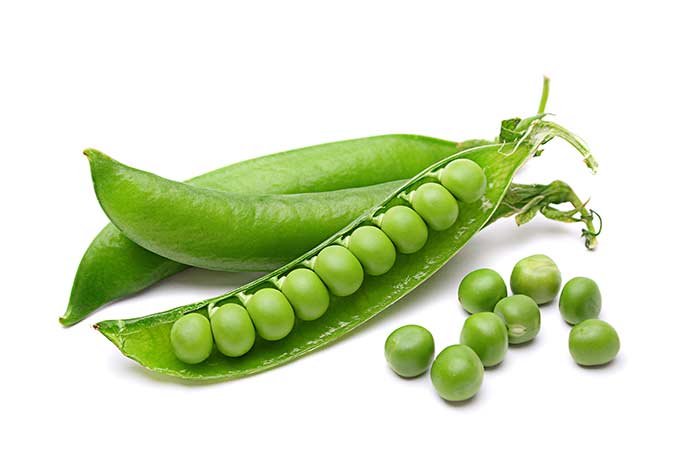 Fresh peas are sweet, plump, and taste like spring. Once they are past their prime, they turn mealy and bland.
When are peas in season?
Most varieties are in season starting in April and ending in November on the west coast. Other areas have a season that typically starts a month later and ends a month earlier (from May through October). However, peas do best before it gets too hot, so look for them at the farmers market in spring and early summer.
Peas convert their sugars into starch after being harvested, so the fresher you find them, the better their flavor and texture.
See what else is in season at the same time: April, May, June, July, August, September, October, and November.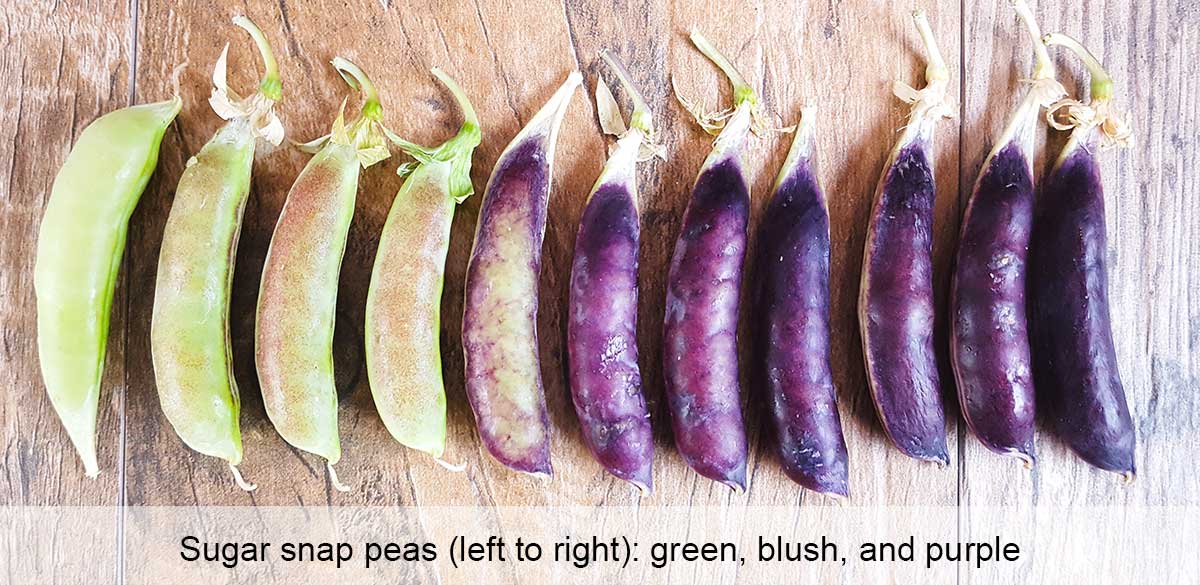 What are the types of peas, and how to they differ?
There are three varieties: snap peas, snow peas, and shelling peas.
Snap peas are prized for fresh eating. The edible pod is crisp and filled with tender, sweet peas. You might find purple or pink-blushed pods at the farmers market, which retain their color when cooked.
Snow peas are picked when the pods are still tender enough to be eaten, and the peas are not yet matured. This gives them their characteristic flat shape.
Shelling peas do not have edible pods so the peas must be removed. You might find these fresh at the market labeled as English peas. However, they are more commonly frozen.
Pea shoots are immature shoots that eventually would grow peas. They can be used raw in salads, on sandwiches (like you would use sprouts), or in a stir fry.
Frozen peas
Frozen peas are processed within hours of harvest, which stops the conversion of sugar to starch. This maintains the sweet flavor you find in frozen peas. But not all frozen varieties are equal:
Regular frozen peas: excellent when frozen.
Petite or baby peas: even better when frozen, as they are slightly more tender and sweeter than regular frozen peas.
Snow peas: due to their higher water content, they don't freeze as well. They aren't bad, but they are better fresh.
The best way to use frozen peas is by simply thawing them, rather than cooking them. That's because they are already blanched before being flash frozen by the manufacturer.
How to pick & store fresh peas
To pick the best ones, look for plump pods that have no wrinkles. A shriveled pod indicates that it has dried out or is over ripe, in which case the sugars turn to starch. White scarring on the peas is ok, it's not an indication of quality.
To store peas, place them in a plastic bag, in the crisper drawer of your fridge (which helps keep from drying out). They will last a few days or up to 1 week.
Should I buy organic?
The pesticide levels found in peas from the EPA tests are low, putting them near the same levels as organic. However, it is unclear if only shelling peas were testing, or if snap peas and their edible pods were also included in the research.
Consumer reports published an interactive infographic based on EPA pesticide tests if you want more information.
Nutrition & benefits
Fresh shelled peas, 1 cup
Nutrition Facts
Fresh shelled peas, 1 cup
Amount Per Serving
Calories 117
Calories from Fat 9
% Daily Value*
Fat 1g2%
Sodium 7mg0%
Potassium 354mg10%
Carbohydrates 21g7%
Protein 8g16%
Vitamin A 1109IU22%
Vitamin C 58mg70%
Calcium 36mg4%
Iron 2mg11%
* Percent Daily Values are based on a 2000 calorie diet.
More  information
Fresh and frozen peas have nearly identical nutrition.
Excellent source of protein. 1 cup of peas has about 8g of protein - the daily recommended value is roughly 45g for the average woman, and 55g for men.
Seasonal recipes
Each recipe in below only uses ingredients that are in season at the same time as peas, or ingredients that have a year-round season. Since their season overlaps with the beginning or end of other fruits and vegetables, the recipes are grouped into early season, late season, or anytime they are available.
...For anytime they are in season
Quinoa fritters with spring peas, feta, and cilantro-lime yogurt sauce - recipe from Immigrant's Table
These are perfect any time peas are in season, as the other ingredients are available year-round.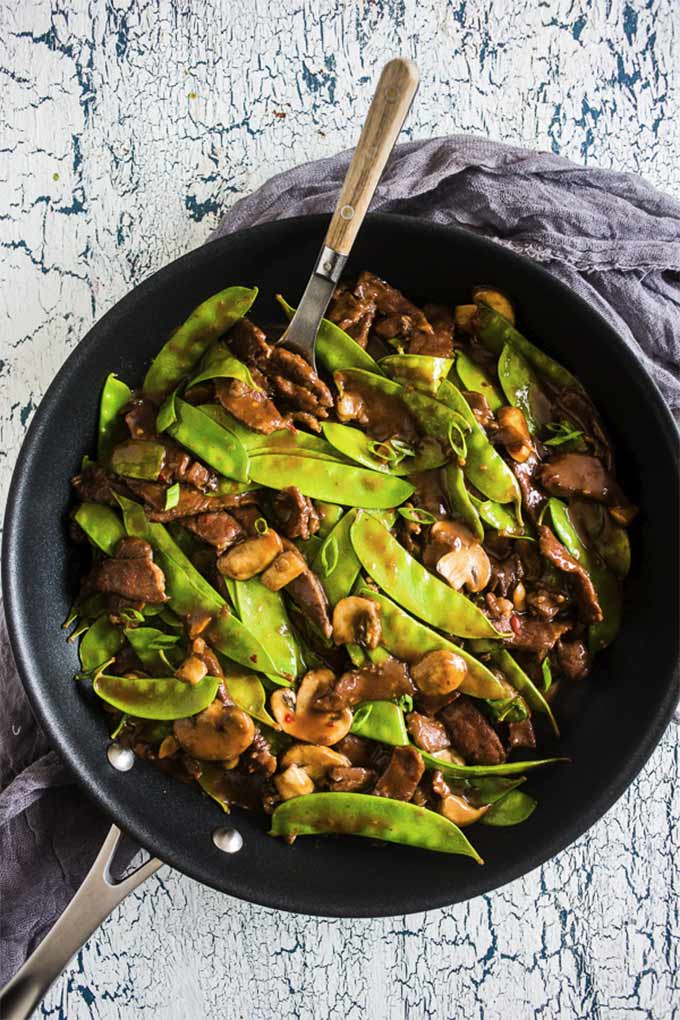 ...For late spring
Eat this in spring when both peas and asparagus are in-season (asparagus season ends usually sometime in June).