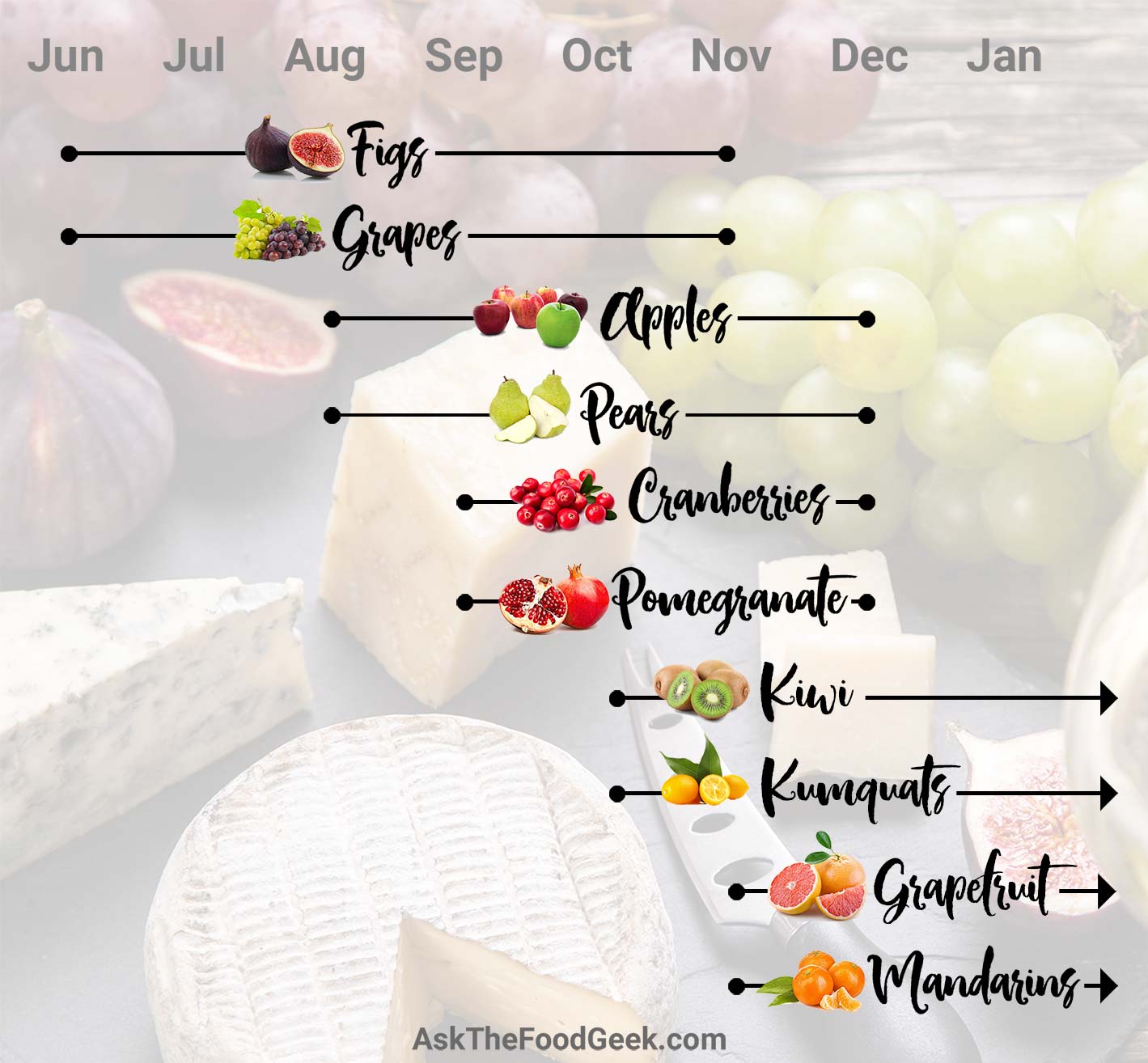 What fruits are in season in November?
November lets us use the last of fall's fruit harvest while also enjoying winter citrus that show up this month (like grapefruit, kumquats, and clementines).
Check out the full produce guides for selection & storage tips, seasonal recipes, and more, for each fruit and vegetable in season this month. The Cooking with seasonal fruit - November Edition might also be of interest.
November vegetables
Summer vegetables are gone, except for a fall crop of sweet peas and cucumbers. Brussels sprouts, celery, celeriac (celery root), sweet potatoes, and winter squash are abundant.