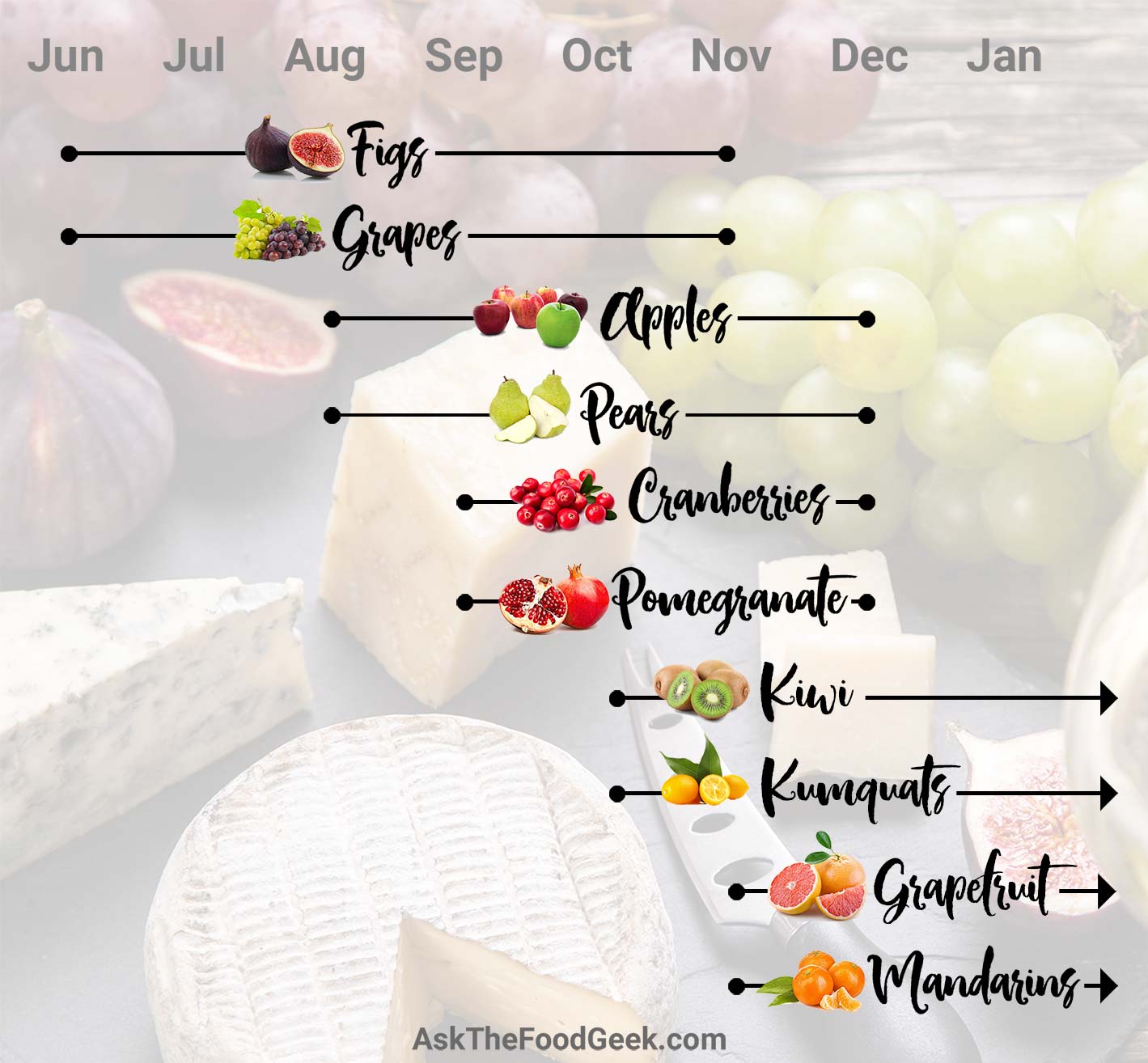 November fruits are a bridge between fall and winter. The fall favorites are still perfect for roasting and baking. The winter citrus that start to show up this month add balance to heavy seasonal stews.
Fruit in season in November
Cooking with seasonal produce (and accounting for cooler weather) lets us get creative, making some truly outstanding food. I've compiled some ideas to inspire you this month.
Check out the November seasonal guide for a full list of what's available, including vegetables, or scroll to the bottom for full guides on each of these fruits.
Apples
Apples are still in season in November and can be added to nearly any dish, sweet or savory, fresh or baked. And if love cooking with apples, you might also be interested in "Best apples for everything, from pie to salad."
Pears
If an apple can do it, so can a pear. Pears work in nearly any fall recipe as well, from baking to a pork chop's side kick.
Grapes
Roasted grapes will warm you up this month. If you haven't roasted grapes yet, you are in for a treat. They go with darn near everything, and get even better with a drizzle of honey. Try roasting grapes with:
A roasted chicken
A steak salad
Sweet potatoes
Add as a crostini topping
Cranberries
If you love a good homemade cranberry sauce, try using fresh cranberries in other dishes this month.
Here's a few recipes to get you started.
More cranberry recipes:
Figs
Ripe, delicious figs are soft and slightly wrinkled. They don't ship well so they are hard to find. But if you do come across them, buy a few or buy a bunch, but use them fast.
Figs love cheese: add to a cheese tray or a salad
Roast with chicken or pork
Bake into bars and bread
Pomegranate
I love pomegranate arils (seeds) - they burst with a super sweet, tart flavor. They make everything more interesting, from salads to cheesy enchiladas.
Grapefruit
Grapefruit start to show up in November and will taste more tart until they sweeten up later in the season (late winter and into spring). Use that tartness to counter rich and sweet foods.
Mandarins & clementines
This perfect snacking citrus often gets overlooked for other uses. Try using them in salads, cocktails, and baking.
Produce guides for November fruit
Learn how to pick & store all of these fruits, as well as helpful tips & recipes.