Go ahead, buy that flat of fresh strawberries at the farmers market. Then save some for this strawberry bread, which uses 1 lb per loaf. It has a subtle flavor that is perfect for laying in other things like lavender, rose, thyme, and nuts.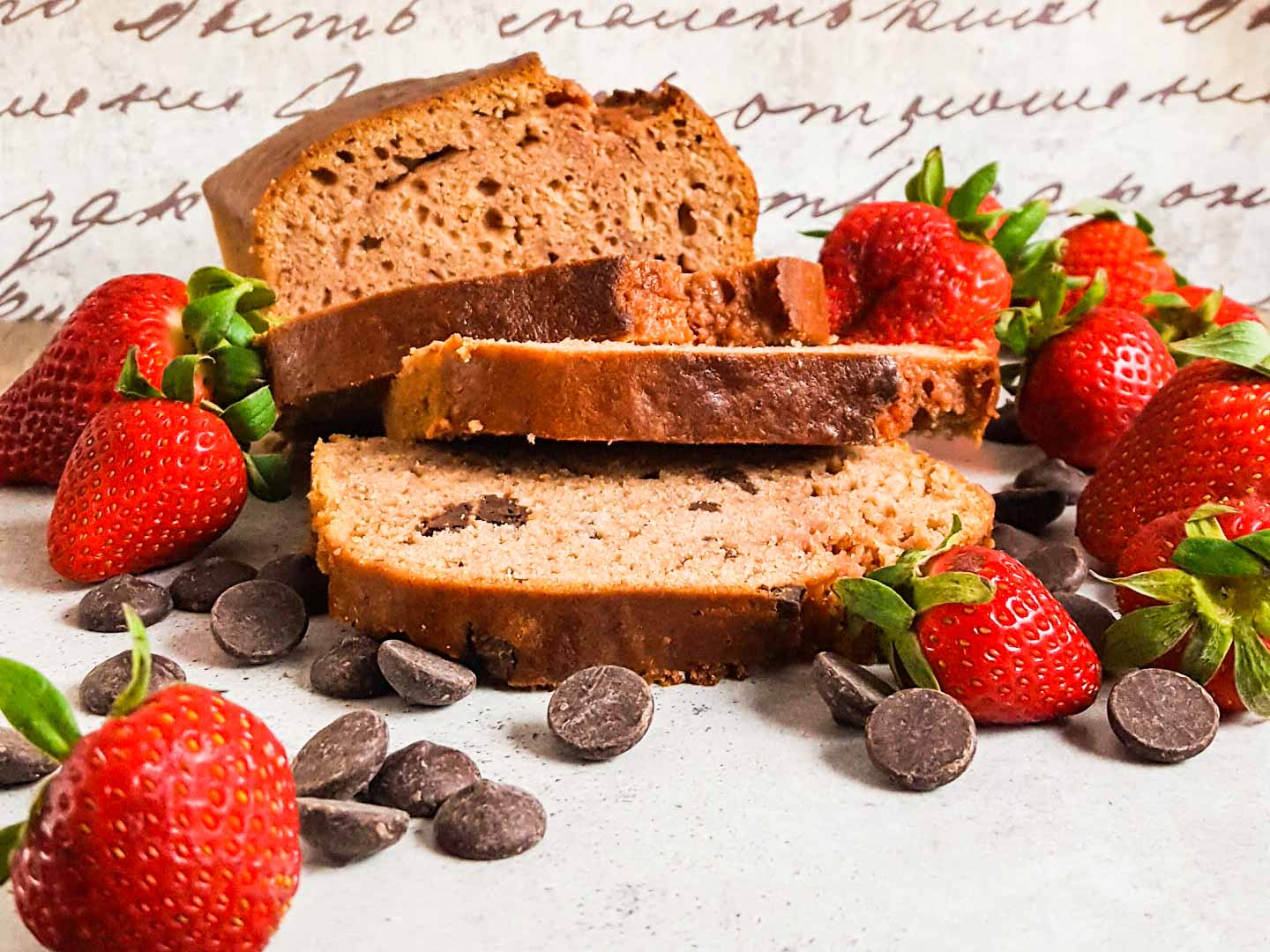 This low-fuss strawberry bread is very similar to banana bread. You can use strawberries in any condition and it always turns out great.
Fresh strawberries
Strawberries that are a little too soft or overripe for eating plain
Ones that lack flavor and aren't good for snacking
Recipe
Recipe notes & tips
Substitutions:

Nut oils: I love using delicately flavored cooking oils, but regular vegetable oil will work just fine.
Almond milk: regular milk works great too (or other nut milks)
Sugar: decrease the sugar in either the strawberry mixture or in the bread by ¼ cup to make it less sweet, or add ¼ for an extra sweet bread.

Strawberry mixture: The volume of this isn't too finicky. You can easily use up to ¼ cup extra and reduce the amount of liquid elsewhere (I like to take away equal parts oil and almond milk).
Pink strawberry bread: The color comes out much like banana bread, not very pink. I've even tried added in some beet for color and it still doesn't turn pink after being cooked. I found a couple recipes with hot pink bread and found out they are using packaged strawberries that have a lot of dye. So if you want it pink, you'll have to add dye.
Other strawberry baked goods
Muffins and scones are great alternatives to a quick bread as well. I found a couple recipes from some of my favorite bloggers to share.
What are you go-to quick breads?
Banana bread and its many variations are a staple in my house. I enjoy branching out to use other fruits. How about you? What is your favorite way to use strawberries? Leave a comment.