Honeynut squash are a smaller, cuter, tastier butternut squash relative. They make a low-effort side dish when simply cut in half and roasted.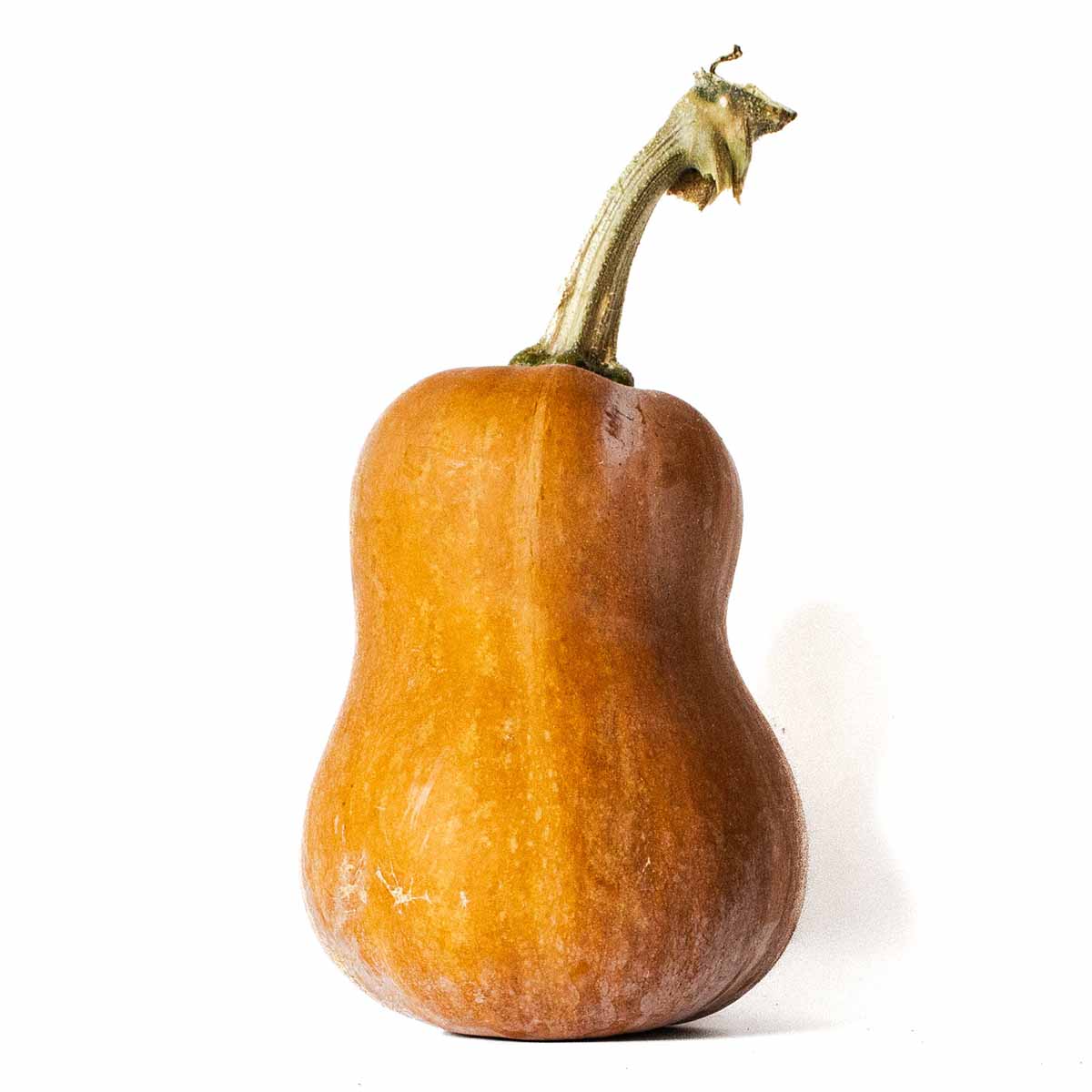 Jump to:
What are honeynut squash?
Honeynut squash were bred specifically to be a better version of a butternut squash. That's why they look like mini butternuts. Their bright orange flesh is sweeter and even more tender.
The work to create this vegetable was inspired by a request from Chef Dan Barber to make a smaller, better tasting butternut squash. Cornell vegetable breeder Michael Mazourek delivered - honeynut squash are adorable single-serving winter squash with an outstanding flavor and texture.
They are relatively new to the market, released in 2015 and gaining popularity ever since. Farmers have been quick to adopt this variety as the plants are very productive. Keep your eye out in September and October if you want to use them this season.
Season
Honeynut squash are in season from September through November. In most climates, they are harvested in September and into early October. They store well for at least a month, maybe more, usually making them available at markets and stores through November.
Selection
Like all winter squash, honeynut squash are best when harvested when fully ripe. That's because the flesh converts the starches in their flesh into sugar after harvest, improving their flavor and texture.
However, if they are picked before the seeds fully mature, the seeds will instead use those starchy energy reserves to continue to grow, as explained by SDSU. This reduces the squash's quality, often leading to dry, stringy flesh without much flavor.
The best chance at picking out a good honeynut squash is to look for one that is fully tan and orange, without any green on the skin. (Even though the ones with green and orange skin are prettier!)
Storage
The skin of honeynut squash is thinner than that of their larger relative, the butternut squash. Because of this, honeynut squash doesn't store nearly as long as butternuts (which can store for 3+ months).
Honeynut squash store well for at least a month after harvest. If growing them yourself, you can likely keep them for 2 months, maybe even 3 when cured properly. However, when purchased from a store, it's best to use them within 2-3 weeks, since you don't know how long since their harvest.
All winter squash should be stored in a cool, dark place, with good air flow, but not in the fridge. The refrigerator is too cold and it will actually shorten their shelf life. Oregon State explains that winter squash and pumpkins "deteriorate rapidly if stored at temperatures below 50°F."
Flavor
Honeynut squash tastes sweet, nutty, and maybe a little malty. Roasting brings out the nutty flavors and the flesh caramelizes well thanks to the relatively high sugar.
The flavor is similar to butternut squash but noticeably more pronounced and sweeter. Honeynut squash have more sugar when harvested (roughly 25% more estimated from field trials by University of Rhode Island and Iowa State that show 8 brix for butternut at harvest compared to 10 brix for honeynut).
Peel & prepare
The skin of all winter squash is technically edible, but most are too thick to enjoy. Honeynut squash skin is thinner and some people report enjoying eating it sliced, roasted, with the skin on. They say the skin adds a crunchiness like a potato chip. I tried it and don't agree, but you should see for yourself.
A vegetable peeler easily removes the skin if you plan to dice it up for roasting. Alternatively, leave it on when roasting the halves in the oven and serve, scooping the flesh out as you eat it.
Honeynut squash are usually cut in half while standing upright on a cutting board. That cut makes two cute, single serving halves. The seeds are easily removed.
Seeds
All winter squash seeds are edible and great for roasting. Honeynut squash seeds are a little smaller than pumpkin seeds, so they roast faster.
A single honeynut squash has a scant ¼ cup of seeds inside. They easily separate from the flesh and don't need to be washed. Just put them on a little baking tray (or even aluminum foil), toss with 1 teaspoon olive oil (per quarter-cup of seeds), along with a pinch of salt (⅛ tsp) and a few pinches of spices (¼ teaspoon total). Roast at 375°F for 5-7 minutes (until they are crisp).
It takes almost no extra time and it's a fun snack while you're cooking. They also add a nice crunch to a salad, but don't add them early or they will lose their crispy texture.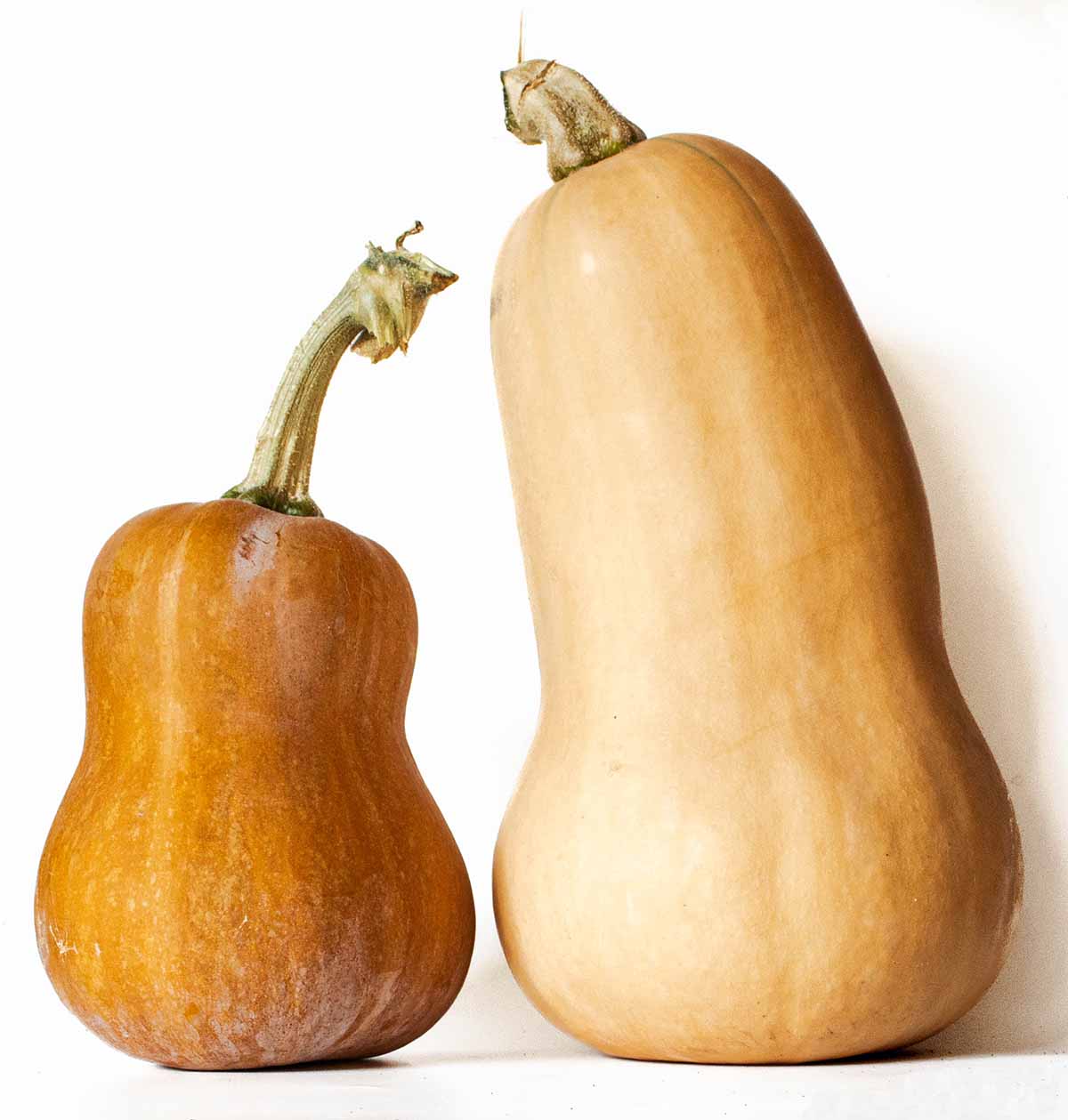 Honeynut vs butternut squash
Honeynut squash was bred to be an improvement on the butternut squash. So while they are similar, here's how honeynuts differ:
Half the size with solid orange, thinner skin (as opposed to a light tan)
Flesh is a darker orange with more beta carotene
They taste sweeter with about 25% more sugar
Flesh is more tender and less likely to dry out or be stringy
They don't store nearly as long (1-3 months vs 3-6 for butternut)
Their season is shorter, from September through November (compared to September through March for butternut)
Butternut squash have a lot of flesh in the 'neck' which is great for cutting up into cubes and roasting. Honeynut squash won't have as much flesh for a use like that.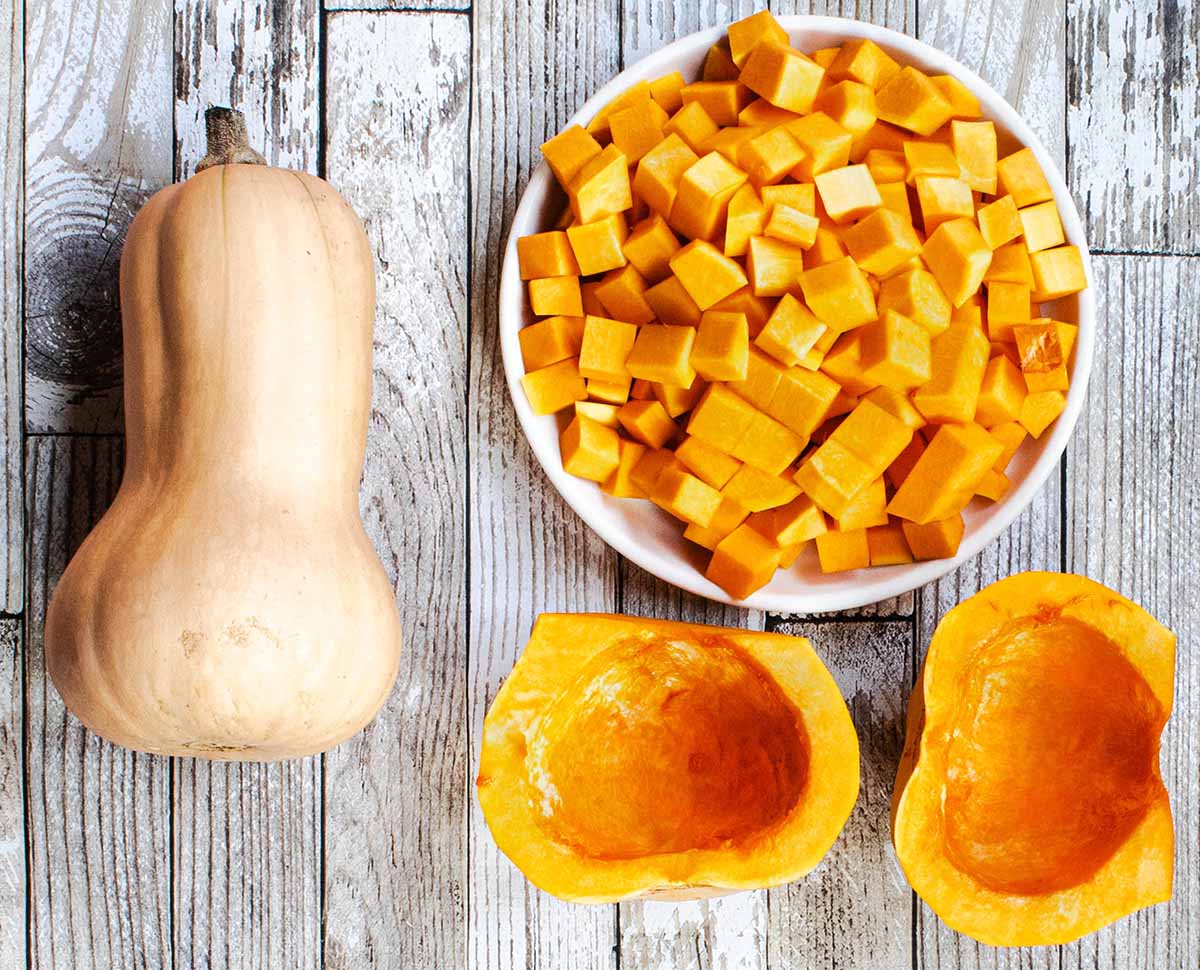 However, honeynut squash are perfect for simply cutting in half and roasting. No other preparation is needed, as you can roast them with the skin on. Since they are smaller, they also roast faster than a halved butternut.
Roasting halves (and stuffing them) is a great side dish for a dinner party as well. They can even be made in advance and then reheated in the oven before serving.
More resources & seasonal guides
The winter squash guide has a general overview of different varieties. Also check out what's currently in season.