Sumo Citrus mandarins have been in the spotlight, receiving praise for amazing flavor. They are available from January through April - so should you buy them this season?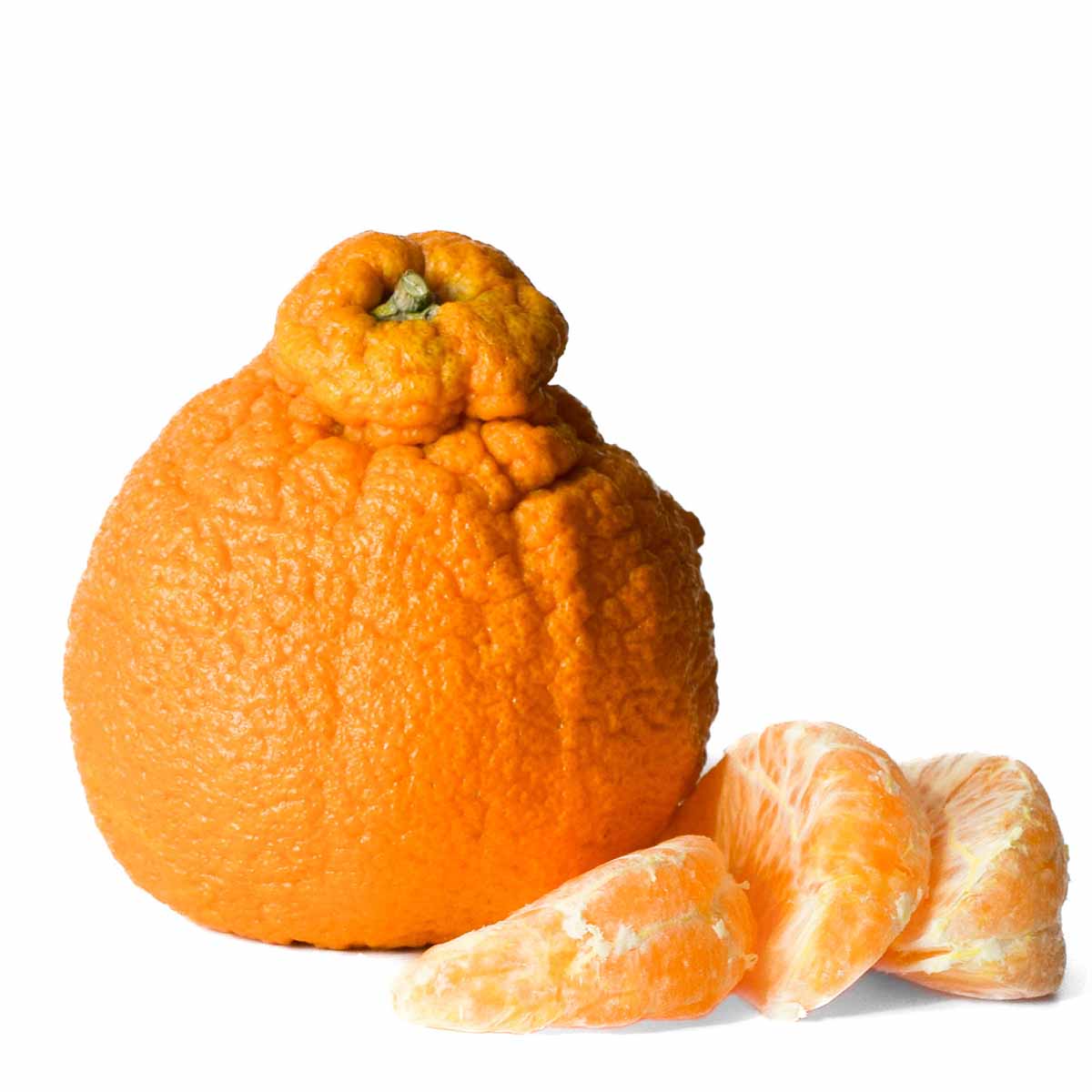 Jump to:
What makes Sumo citrus so special?
Sumo Citrus are a name-brand mandarin that is almost the size of an orange, seedless, very easy to peel, and taste great. There's also a lot of marketing behind these branded mandarins to make sure you know it (especially since they aren't the most attractive looking fruit).
Branded fruit can sometimes be hyped and undeserving of their praise. But Sumo Citrus (mostly*) lives up to the claims (*more on that below).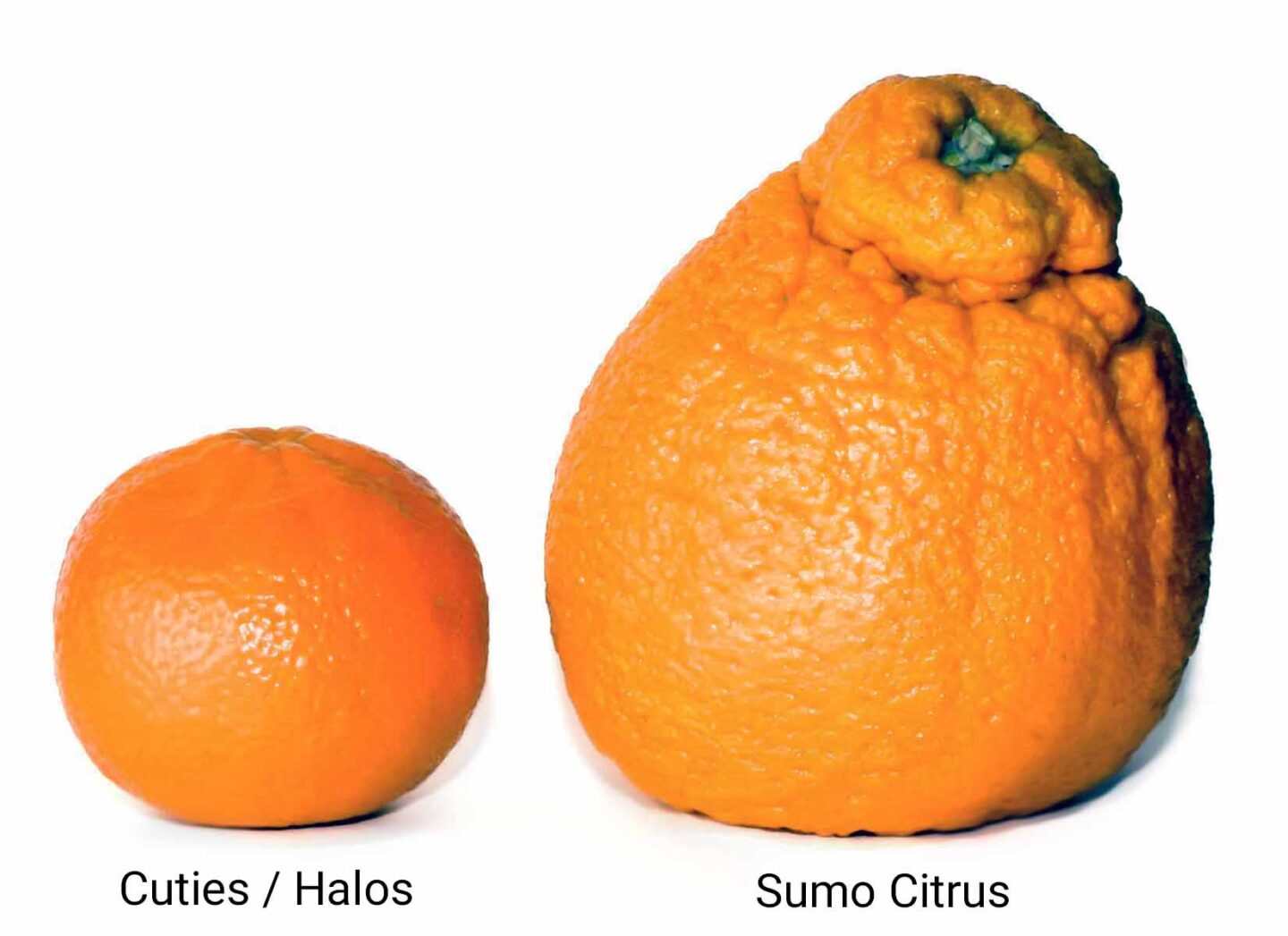 The fruit is from the 'Shiranui' mandarin tree - a hybrid mandarin originating in Japan. They are often referred to as Dekopon. Depending on the grower or region, it might go by other names (branded or generic). Sumo Citrus is one of those brand names and is grown in California, marketed to the US and Canada.
What do they taste like?
In order for a grower to earn the brand name, the fruit needs to meet specific sugar levels, acidity, and growing conditions. This gives us consumers the confidence that a Sumo Citrus mandarin will always be tasty and worth the high price tag.
They taste similar to other mandarins, but what makes them special is that they are consistently flavorful. I don't know about you, but those cute little mandarins sold in bags or boxes are very hit or miss (mostly miss for me lately!). That's not the case with Sumo Citrus.
These mandarins do live up to all of the hype, with the exception that their flavor won't change your world. They taste like what a mandarin should taste like, nothing more, nothing less. To me, their high cost is worth the consistently good flavor, saving me from wasting money on a bunch of bland mandarins.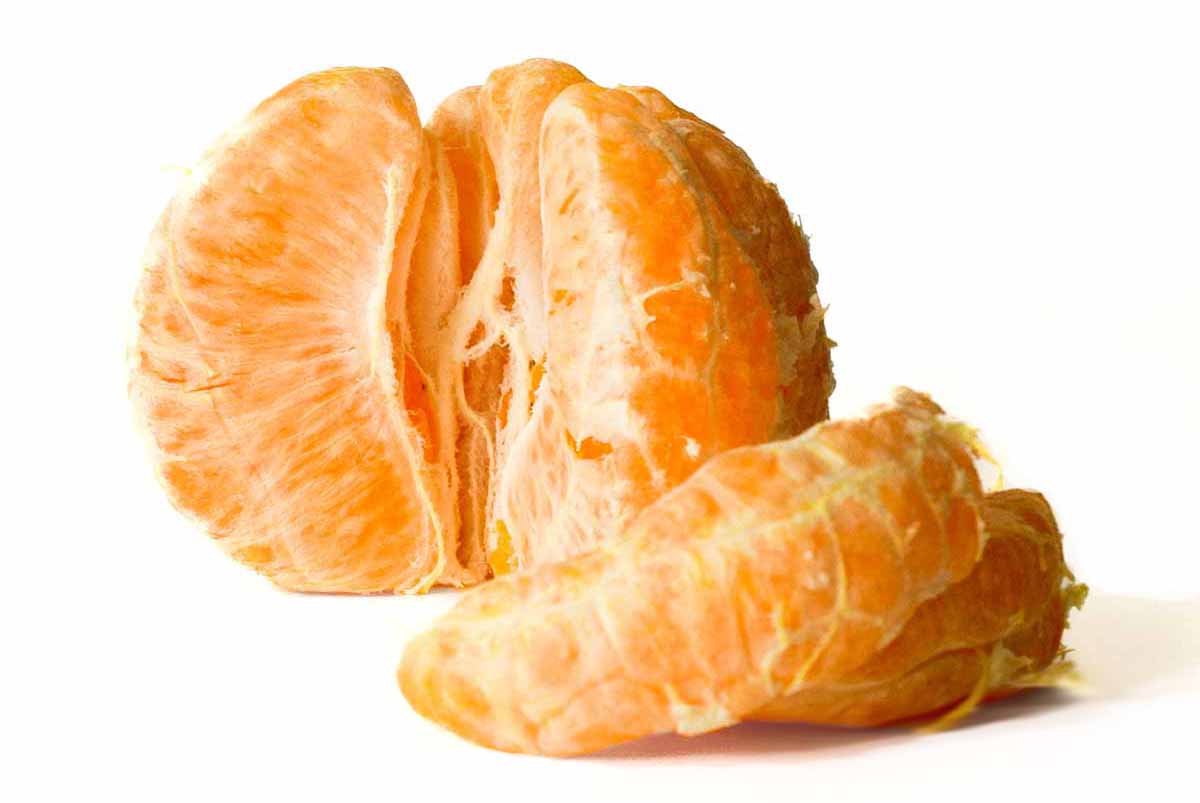 Are they seedless?
Yes, almost always. They should be seedless, but occasionally you can get one with a few seeds.
Seeds can develop when bees pollinate the flowers from different citrus varietals nearby. University of California Riverside has a large focus on agriculture research and has tested 'Shiranui' mandarins (the cultivar that Sumo Citrus uses).
The fruit from the UC Riverside trials are very seedy. The researchers consulted other growers who confirmed the trees need to be isolated from other pollen sources to keep the mandarins seedless.

Are they easy to peel?
Yes, and that's not just marketing hype. They are probably the easiest mandarin I've ever peeled. The "Top Knot" is easy to pull off without getting your hands dirty or juicy.
The rest of the rind peels off easily as it fits very loosely over the flesh. It isn't adhered to the fruit like a typical orange, and it is even looser than other snacking-type clementines (like Halos and Cuties).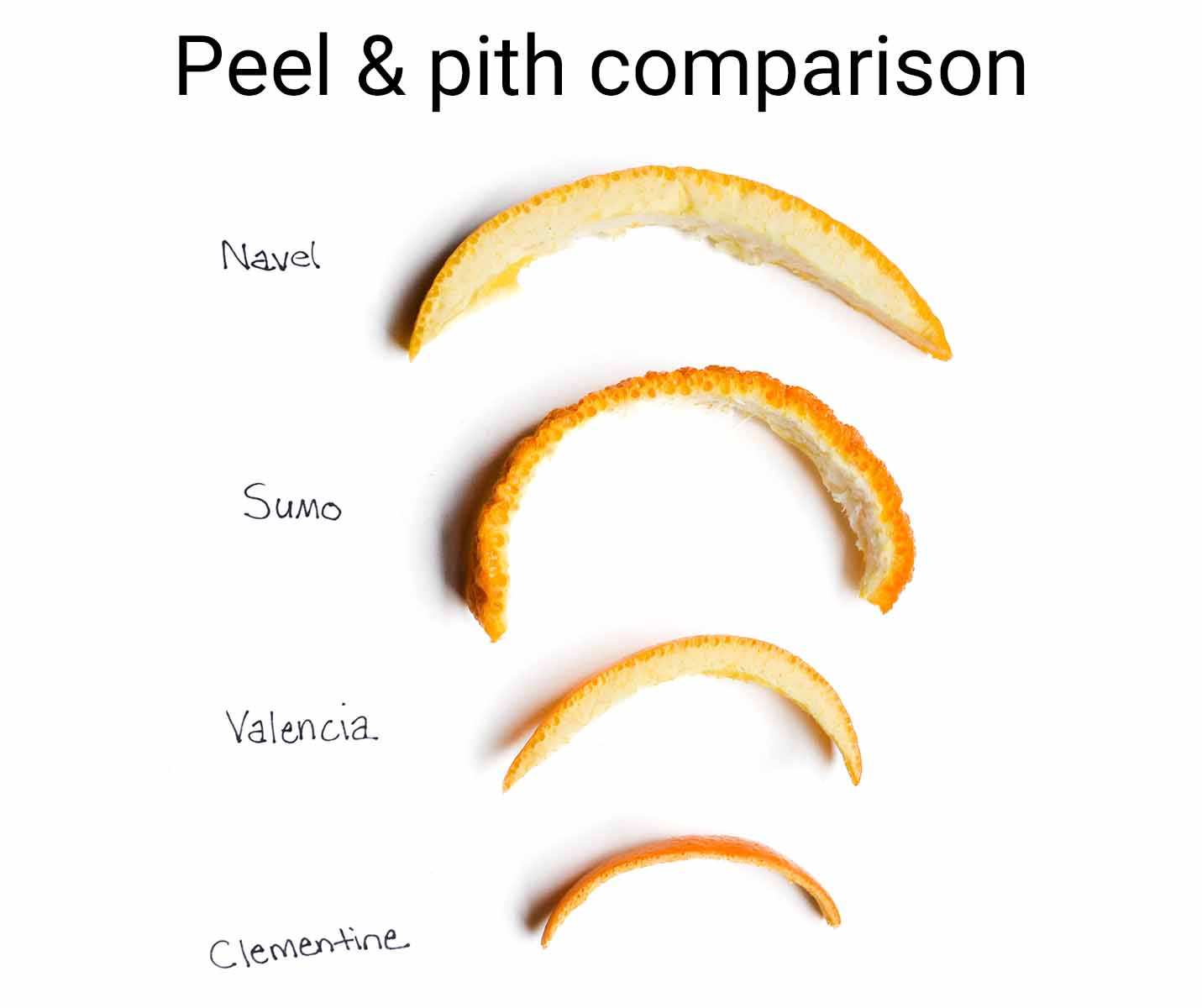 There is also very little pith, which removes easily with the peel. The segments separate easily as well.
Fun tip: Consider keeping the peels to candy them. Throw them in the freezer until you have enough to make a batch. They work great (I've tried it and will update with a recipe soon). The rinds also make a fragrant cocktail garnish.
When are they in season?
Sumo Citrus are available between January and April, similar to other mandarins. I've noticed they are more reliably available in February and March, and even discounted in April at Whole Foods last year.
Where can you buy Sumo Citrus?
They should be fairly available at Whole Foods, Trader Joes, and some other national chain grocery stores. They are sold between January and April and retail for $4-$5 a pound. One Sumo Citrus mandarin weighs about 8 ounces (half a pound), costing about $2.00 - $2.50 each.
For a price reference, Halos and Cutie clementines (those small mandarins in a bag) are sold for $1.50 - $2.00 per pound.
Do you think they are worth it?
If you tried them, leave a comment with your impressions. That will help everyone else decide if they want to try them.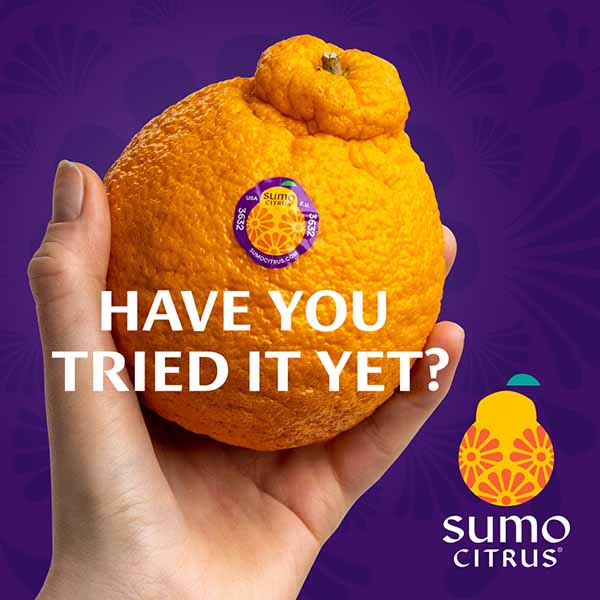 Note: this is not a sponsored post and I have no affiliation with Sumo Citrus. I wish I could get paid to rate fancy fruits - I'd be living the dream! But this way, you know the review is honest at least.