August recipes
These recipes are picked specifically for this month, using only ingredients available right now at the farmers market (like jalapeno corn bread). That's a long list of ingredients thanks to the abundance of fruits and vegetables this month.
While peak-season produce can be incredible when you find it, not everything you pick up will wow you. I share some tips with a few of the recipes on what to do when a fruit or veggie doesn't live up to your expectations. For example, the first recipe will give new life to a mediocre peach.
Let's start with breakfast recipes...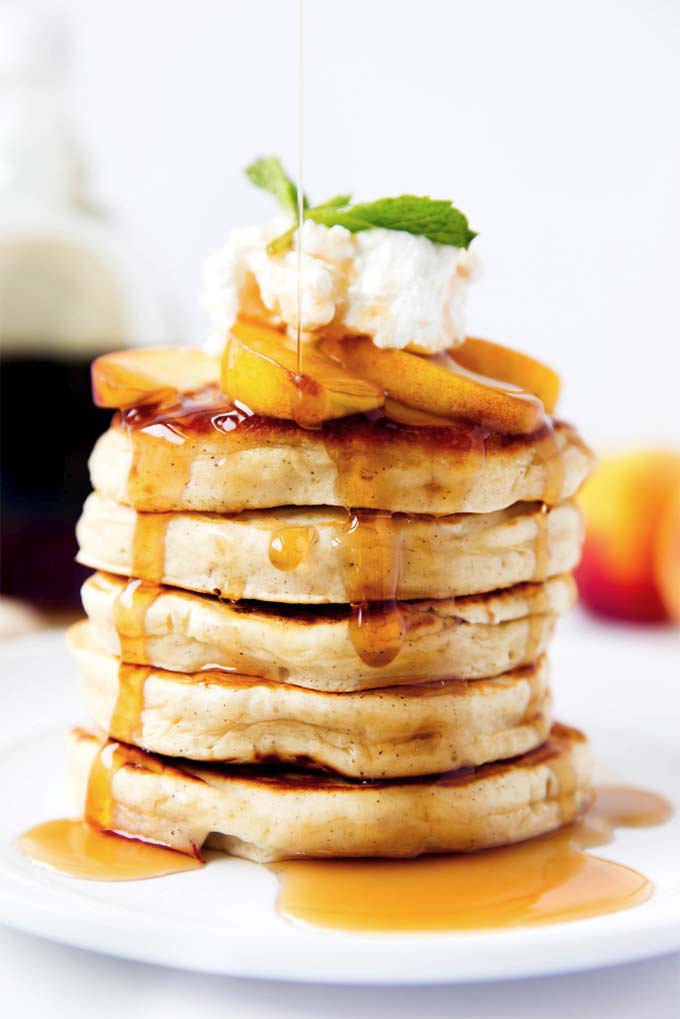 Peaches soak in a bourbon syrup for 30 minutes and it is divine. While I love a perfectly ripe peach, we don't always get what we want. If you get some that aren't as perfect as you hoped, this recipe will rescue them, and then some.
Ripe figs get simmered with maple syrup to make a jam-like filling for these bars. Makes 16 bars from an 8" square pan.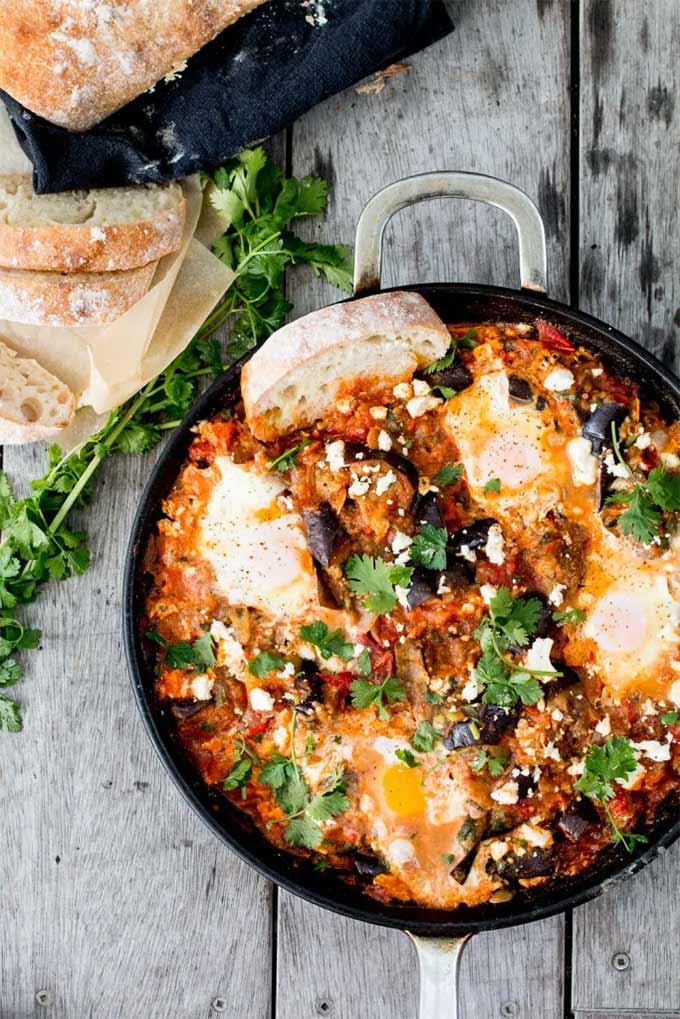 Shakshuka is tomato-y and has cooked eggs on top, making it a hearty breakfast. Brick Kitchen's version also makes use of eggplant, which acts like a sponge to soak up all of the good spices in this dish (similar to how mushrooms soak up flavor).
Appetizers & snacks...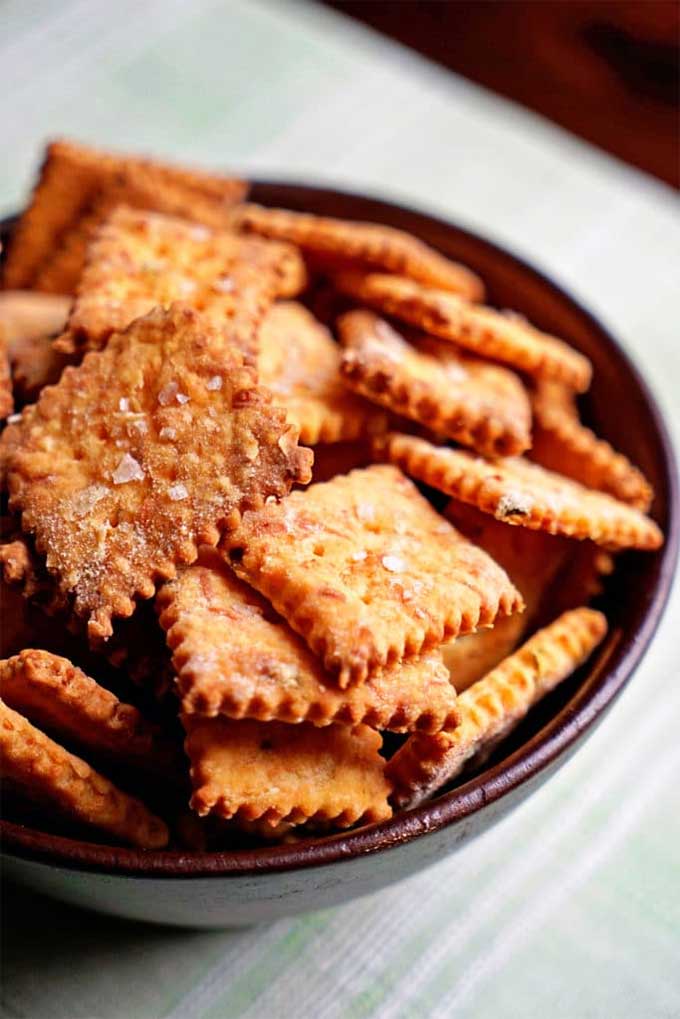 Jalapeno cheddar cheese crackers - recipe by Kevin is Cooking
Easier than you might think, these come together in a simple dough (the author has pictures of what the dough should look like). This time of year, use fresh jalapenos, but it works well with jarred ones too.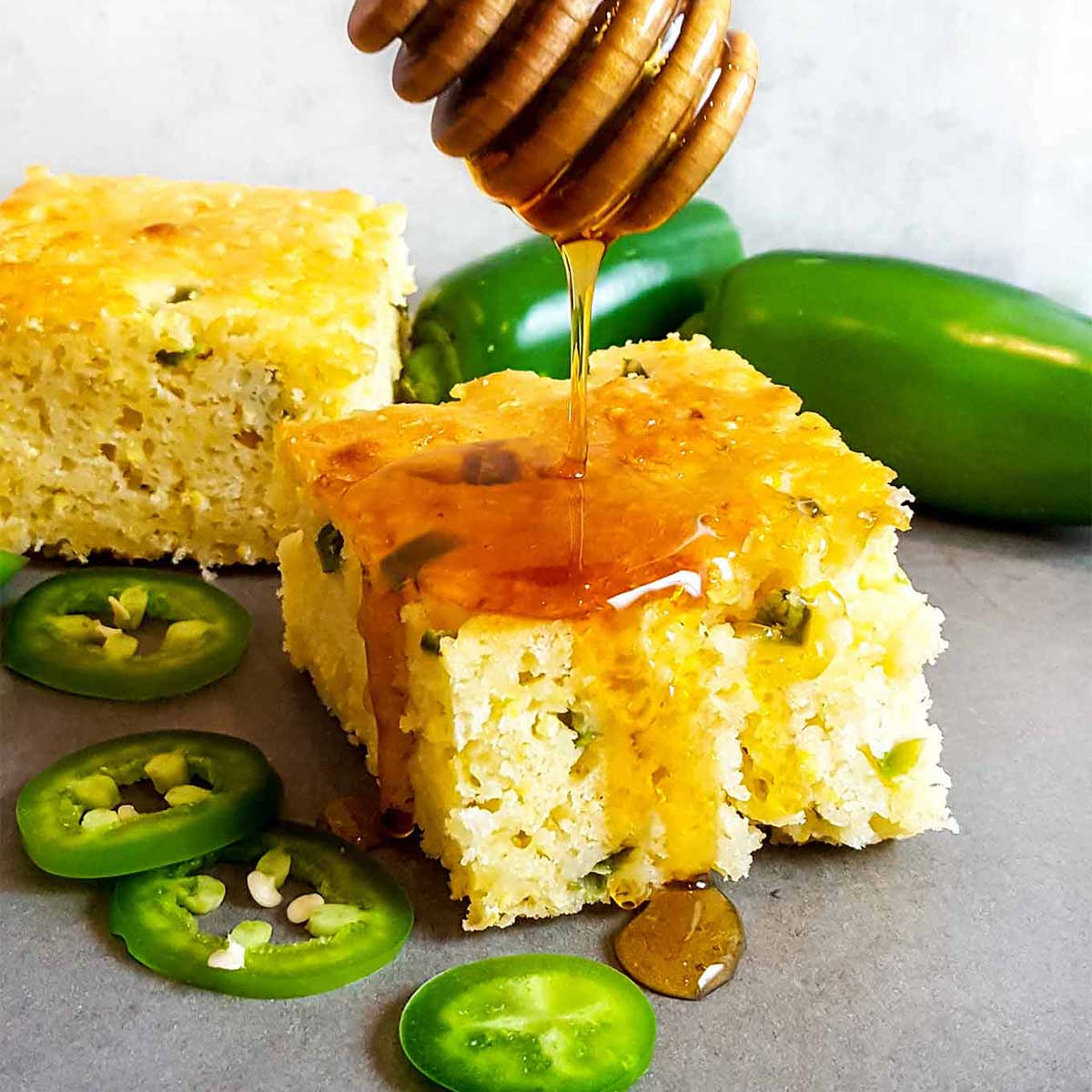 There are a lot of variations of cornbread recipes to make from scratch. This one is sweet, but no overly so. It's also dense, but fluffy. Make sure to taste the jalapenos before adding them in, their heat levels can vary significantly.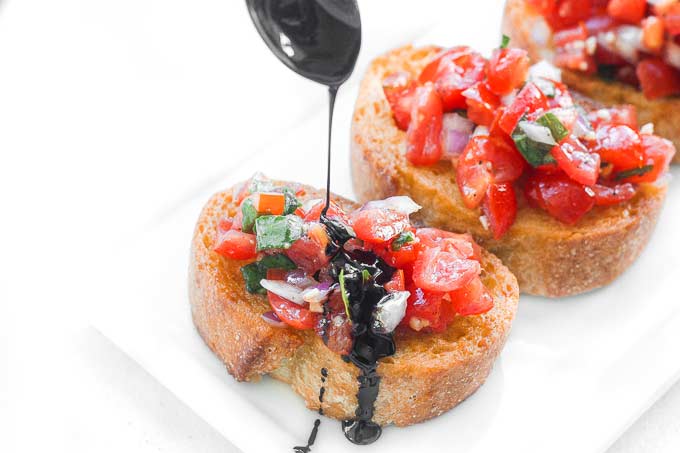 The most important ingredient in brushcetta is a flavorful tomato. Ripe tomatoes don't travel well so good ones are hard to find at a supermarket. Go to the farmers market to pick some out and get a variety of colors for added interest:
Red: the standard tomato flavor
Yellow and orange: brighter, a bit citrusy, lower in acid
Green: (not underripe, but actual green tomatoes) are tart, sometimes described as spicy (similar to arugula's bite sometimes)
Brown / Black: earthy and sometimes described as complex, like wine
Get more information on my tomato guide >>
Grilled eggplant gets mixed with tahini, garlic, lemon, and cumin to make this dip. The author also includes other recipes on this page for a whole mezze platter.
Salads, sandwiches & soups...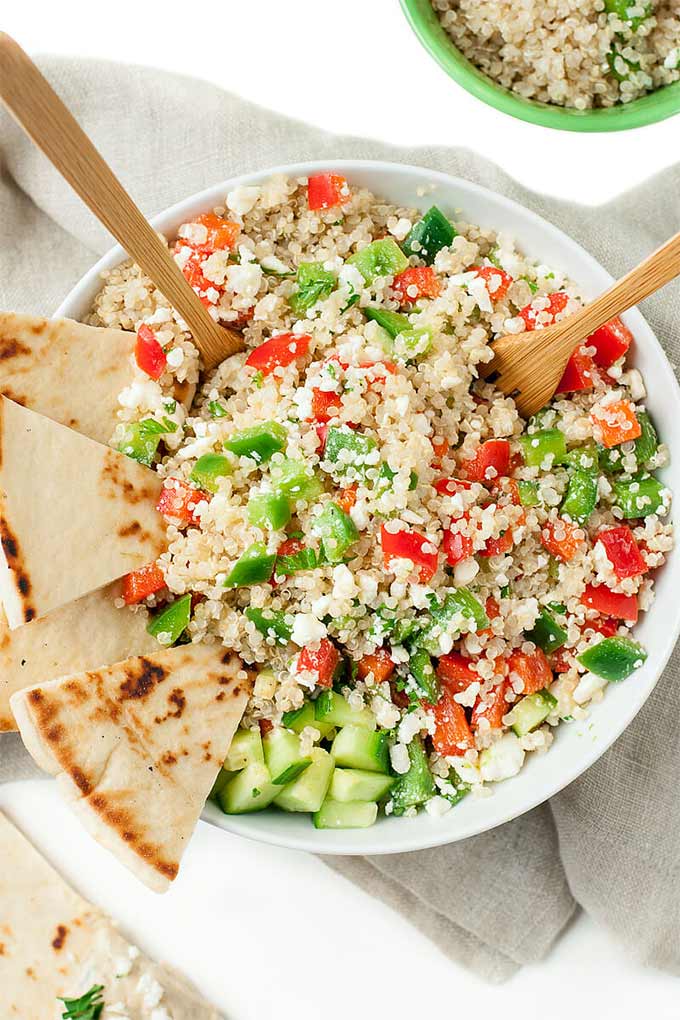 This is a quick & easy way to use up some fresh August produce: bell peppers, cucumbers, and tomatoes.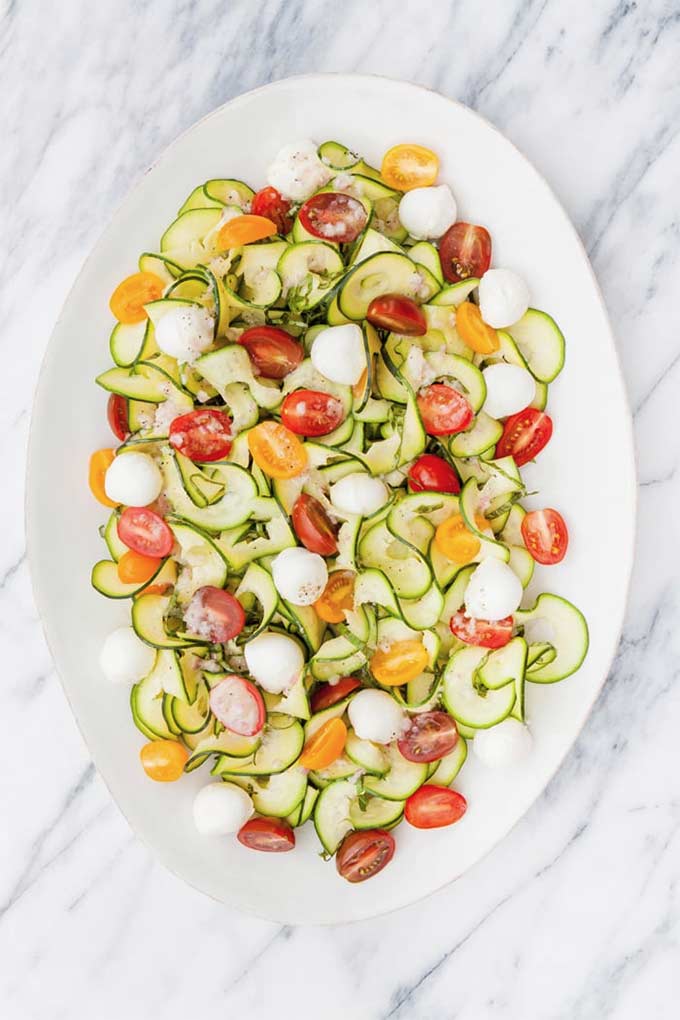 Zucchini tomato basil salad with lemon-basil vinaigrette - recipe by Good Life Eats
Instead of lettuce, this recipe uses shaved zucchini. Any kind of summer squash would work - just slice it thin.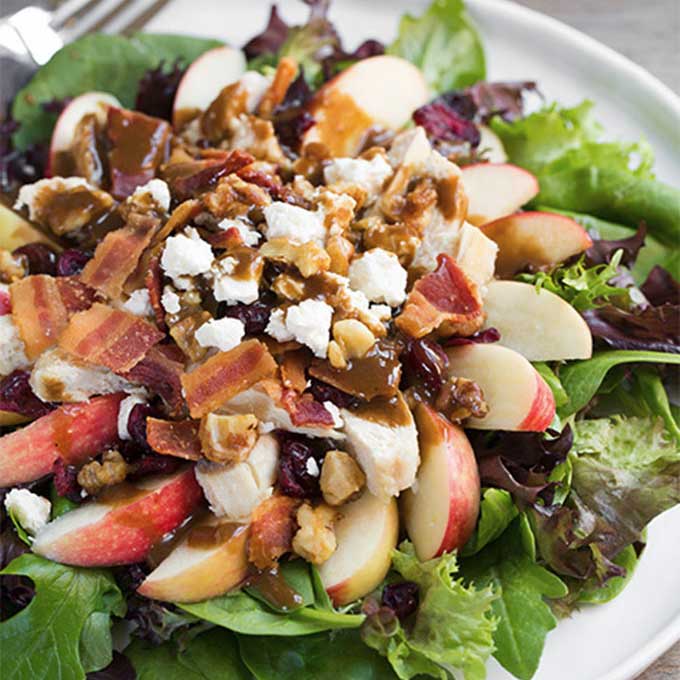 Apple-feta salad with chicken, bacon, walnuts and balsamic vinaigrette - recipe by Cooking Classy
This salad starts to hint at autumn flavors. If you make this in August, you might fight Gala apples at the markets as they are one of the earliest varieties to show up.
Apples can start to brown after being cut but it isn't bad for you. If you want to stop it, toss the apples with lemon juice, or a mixture of honey and water.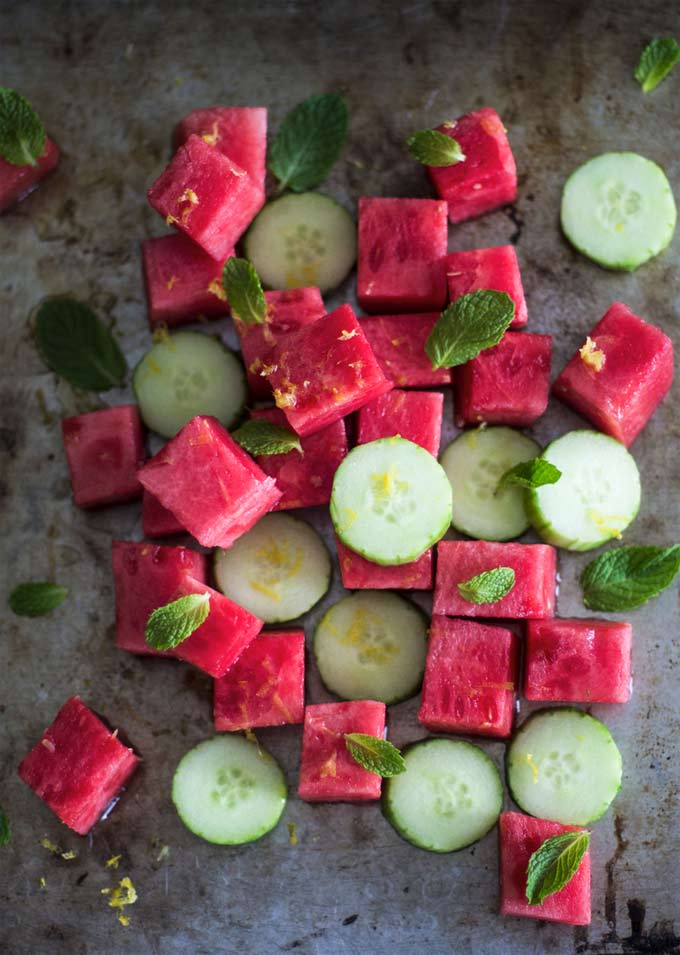 Cool off on a hot August day with this salad. Cucumbers actually have a chemical that causes that 'cooling effect' you feel (it's not just our imaginations).
It is really hard to pick out a ripe watermelon, so ask the farmer at the market for help or get more tips on the watermelon guide.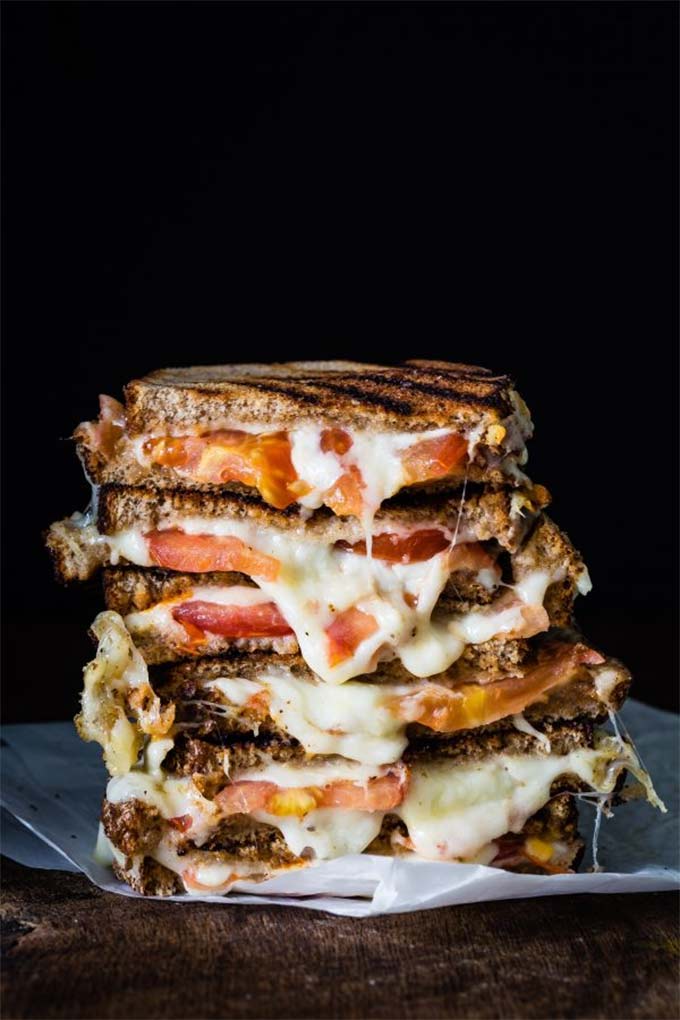 So simple and such a good way to highlight a juicy tomato. Any tomato will work, just make sure its tasty.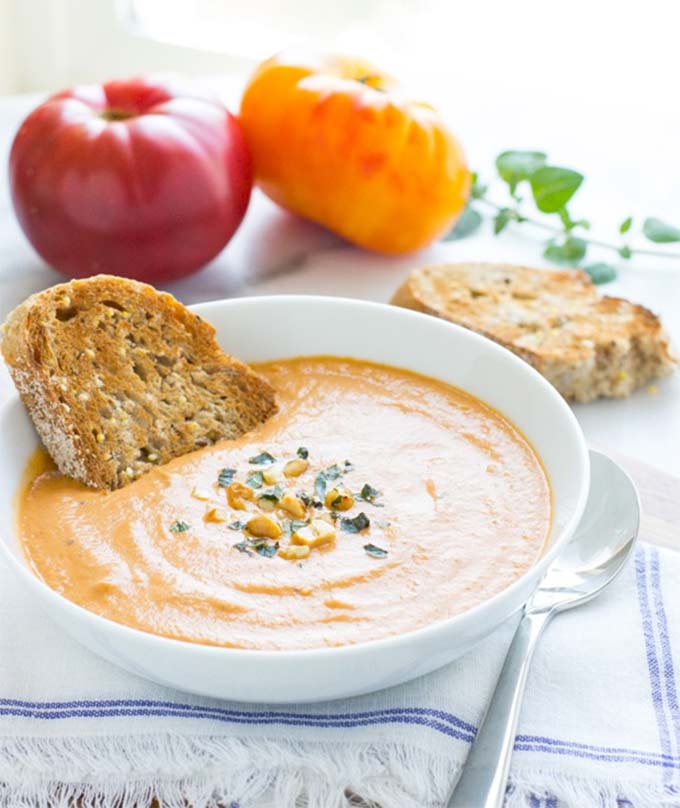 Eggplant and tomatoes get roasted to deepen their flavor, then pureed into a soup. The author wanted to recreate a restaurant soup without dairy, so she used soaked cashews instead of heavy cream.
If you mediocre tomatoes, this recipe can make good used of them since roasting will concentrate their flavor.
Pizza & pasta!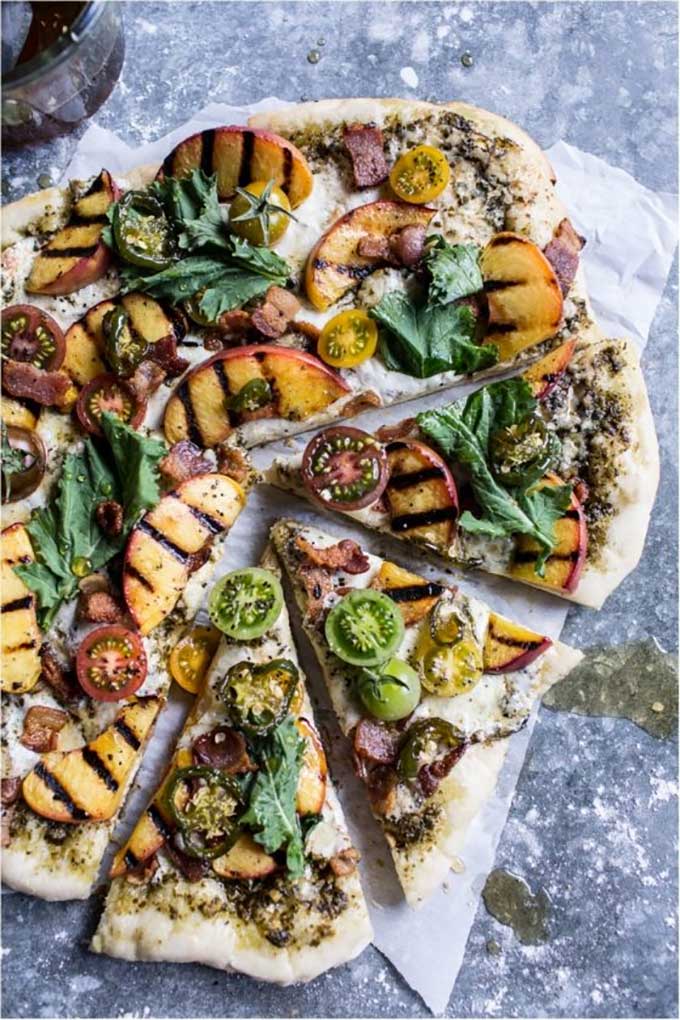 BLT & grilled peach pizza with jalapeno honey and gorgonzola - recipe by The Inspired Home
Yes to all of these things! I might recommend using a peach that isn't too soft or the juice could run all over this pizza.
When you make the jalapeno honey (or toss jalapenos onto the pizza), know that the seeds contain most of the heat. Leave the seeds out to keep it mild, or add them in if that's your thing.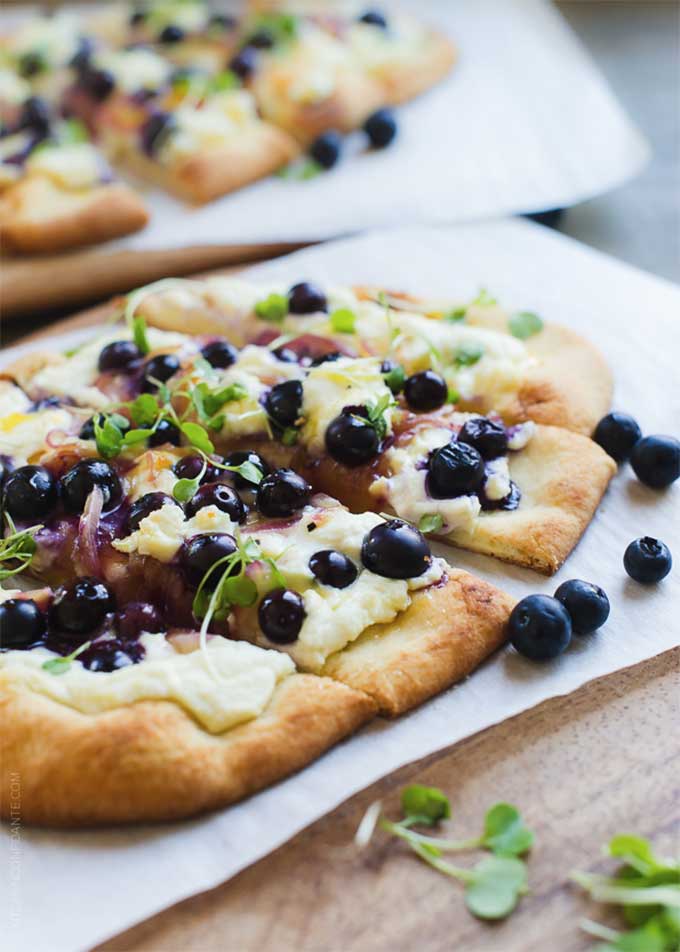 Blueberry, feta, and honey-carmelized onion naan pizza - recipe by Kitchen Confidante
Blueberries will be out of season soon, and everything is better on pizza, right? Give this a try for something different - it takes 5 minutes to prep and 15 minutes to bake.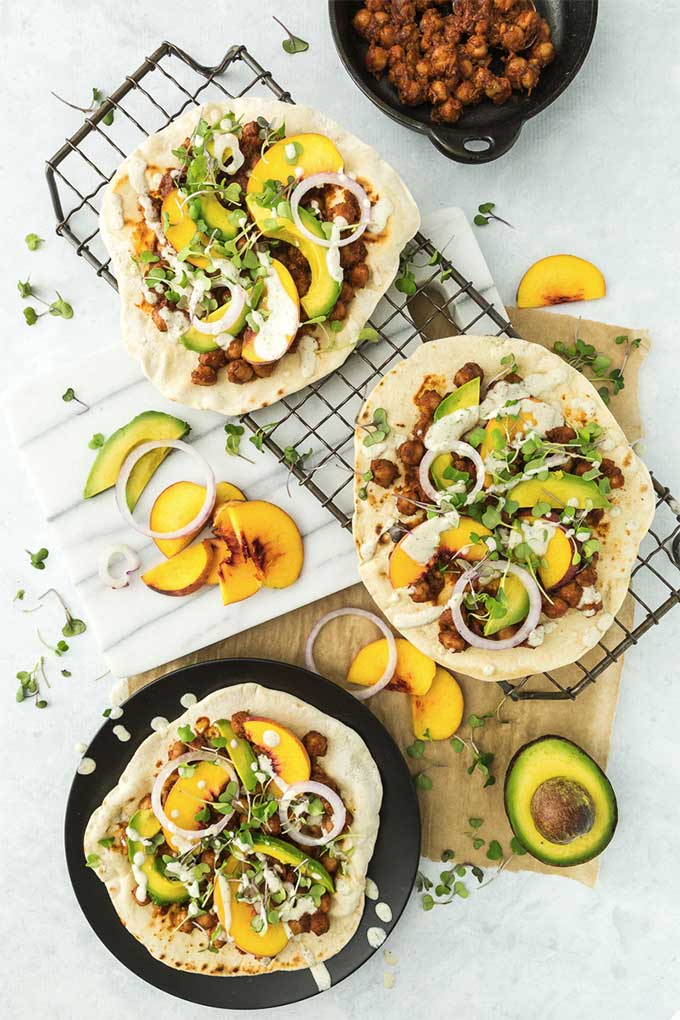 BBQ chickpea flatbread pizzas with peaches and jalapeno-plum bbq sauce - recipe by Keepin' It Kind
This recipe makes the jalapeno-plum bbq sauce from scratch, then simmers chickpeas in it. Jalapenos can vary in heat, so be sure to try each one before adding it into the sauce if you don't want to accidentally make it too spicy (or maybe you do!).
Plums ship better than peaches and apricots, so you might find some that are ok at the supermarket if you can't make it to a farmers market.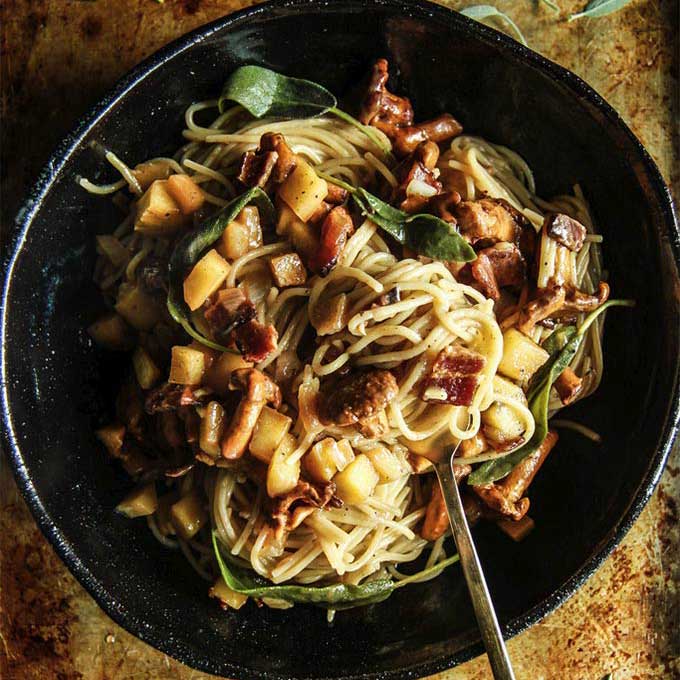 Pasta with apples, bacon, sage, and chantrelle mushrooms - recipe by Heather Christo
A fun way to use the apples that start showing up this month. Mushrooms are available year-round.
Other main courses...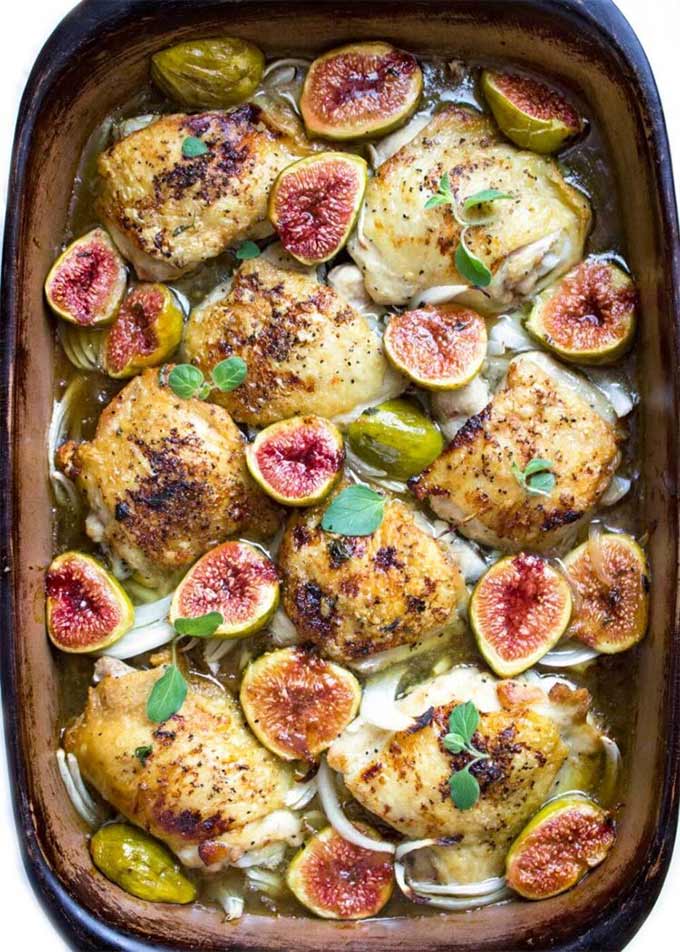 Ripe figs don't ship well and they are only grown in a few areas (mostly California). To transport figs to other areas they are picked early and then shipped, losing out of some flavor by not fully tree-ripening. But that's ok in a recipe like this: roasting will concentrate their flavor and honey will sweeten them up a bit.
Red peppers are sweeter than green ones and work great in a sauce like this. I might even suggest making the sauce spicy with some roasted jalapenos if that's your thing. The diced cucumbers in the wrap will counter some of the heat.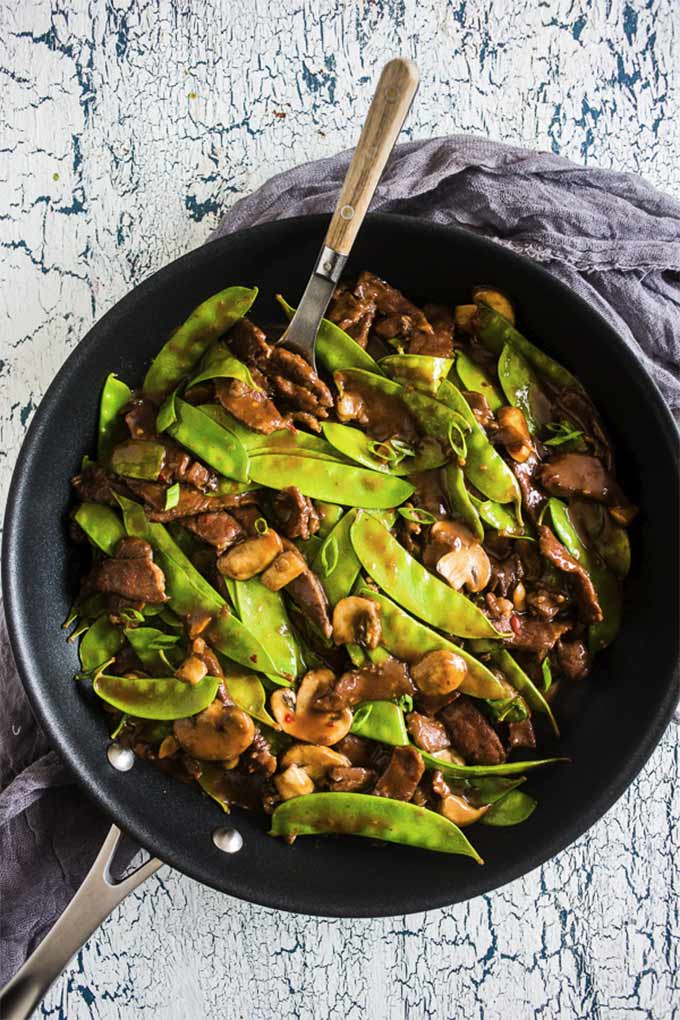 Snow peas or snap peas would both work well in this recipe. Pick ones that are plump (a sign of freshness and higher water content). Scars on the pods are normal and not an indication of low quality.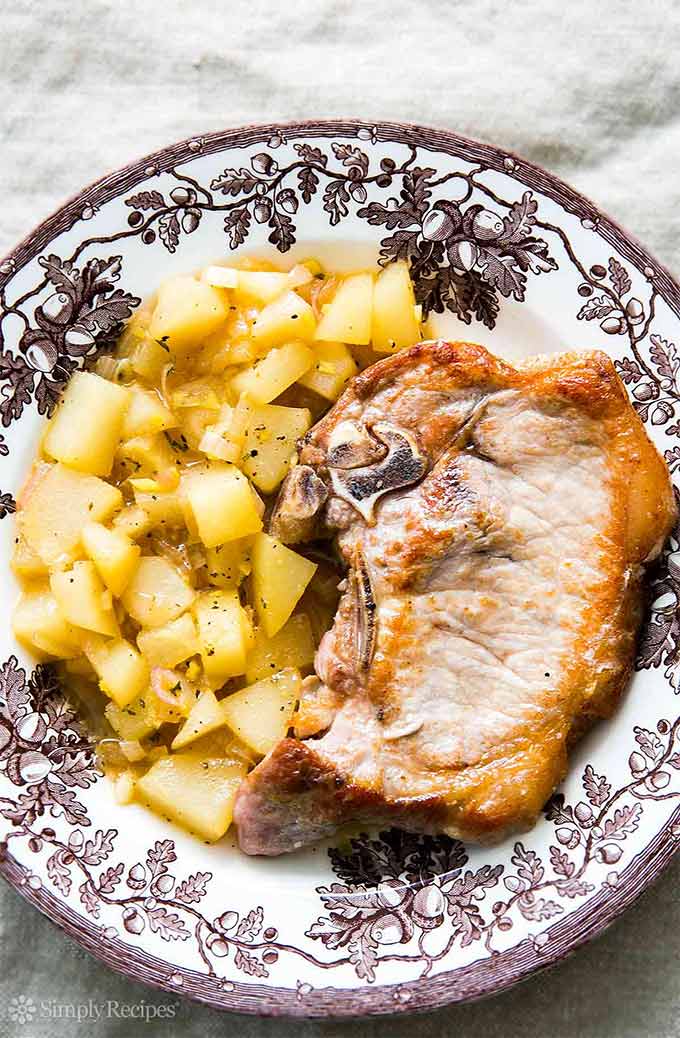 Pork chops with ginger pear sauce - by Simply Recipes
Pears start coming into season this month. For a recipe like this where they pears are cooked for a little bit, I'd suggest a firmer pear. Look for Anjou or Bosc which both hold up to cooking. Bartlett pears are sweeter and softer and might fall apart. Get more tips & recipes for pears >>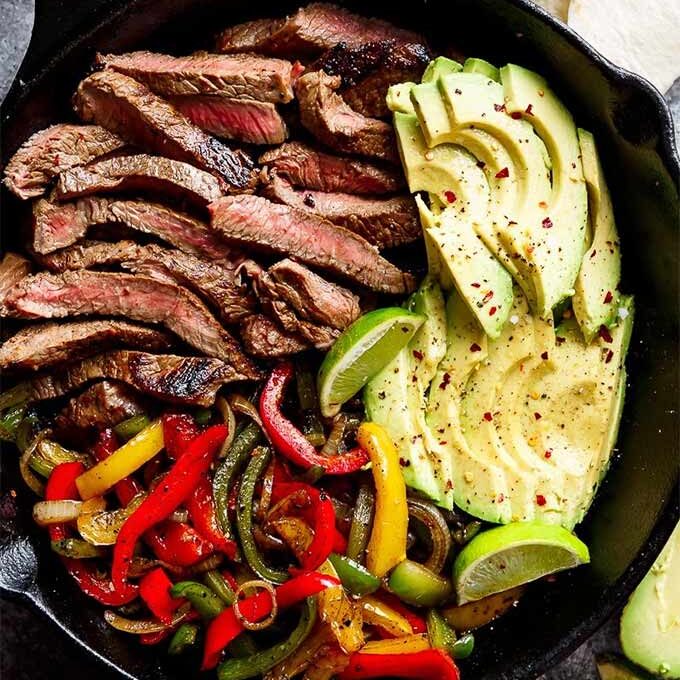 This recipe calls for a variety of bell peppers: green, yellow and red. While not strictly necessary, you'll get slightly different flavors. Green bell peppers will be slightly 'grassy' and possibly a little bitter. Yellow and red bell peppers are sweeter and taste very similar to each other.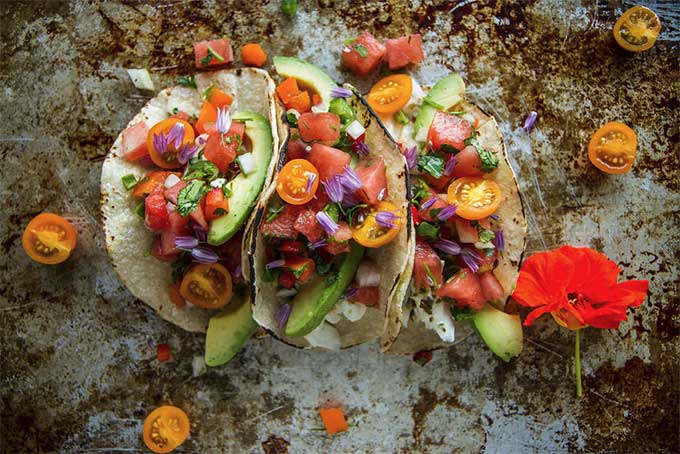 The serrano pepper heat pairs well with sweet watermelon in this recipe. Add some diced cucumbers to add a 'cooling effect' to the spiciness and they also go well with the watermelon.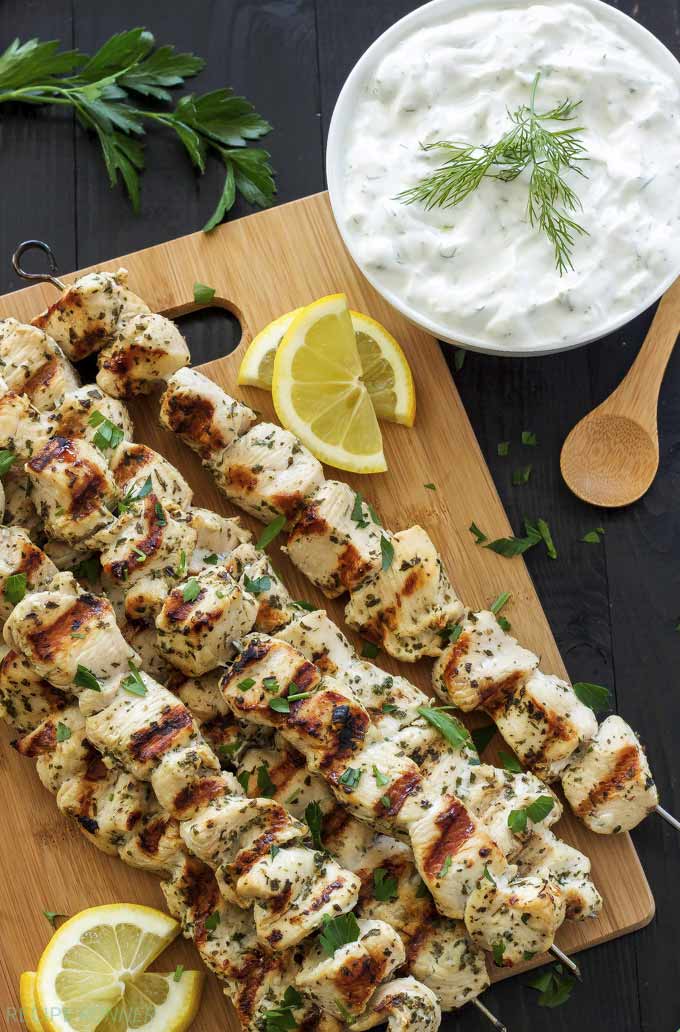 Greek lemon chicken skewers with tzatziki sauce - recipe by Recipe Runner
Tzatziki sauce is made from yogurt, lemon, and cucumbers, pureed into a dip or sauce. If you want to make Tzatziki as a dip, there's a full tutorial on getting it to a thicker consistency on Carlsbad Cravings.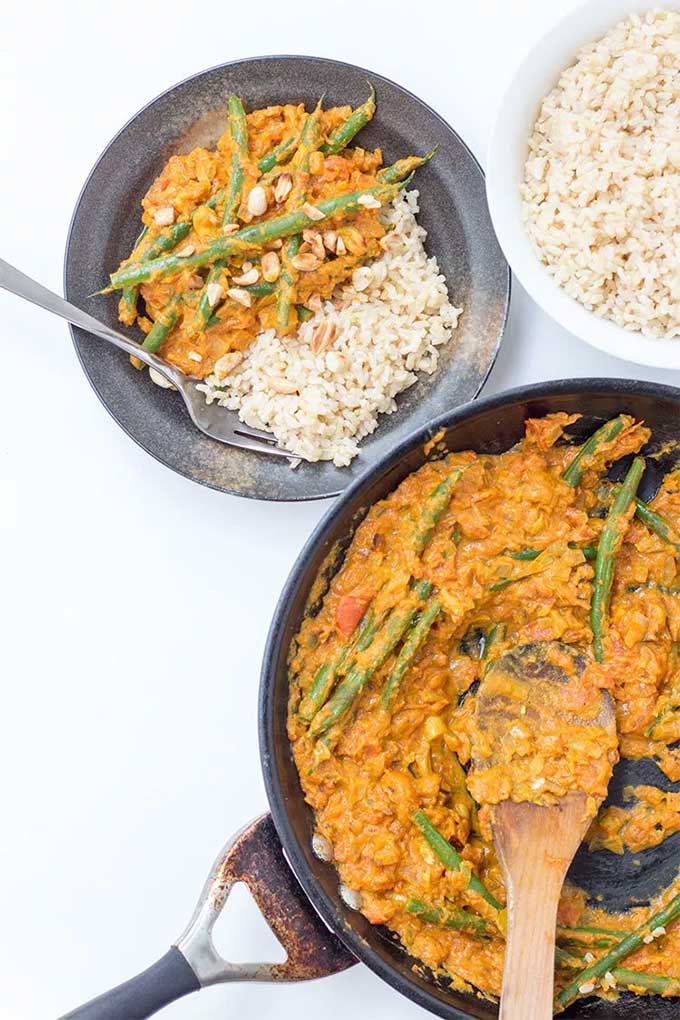 Green beans ship and store well so you can find good quality at both farmers markets and supermarkets. Look for ones that snap when bent (instead of limply bending).
A few side dishes...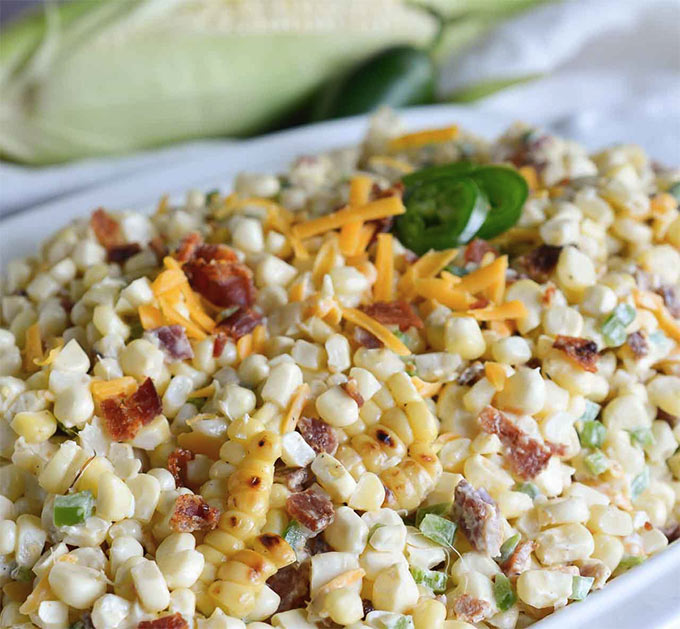 Using fresh corn is worth it when it is in-season. Look for ears that have fresh-looking silks, a sign they were picked recently. If not using right away, store in the fridge.
A couple reviewers of this recipe said they made it in winter with frozen corn, cooking it partway on the stovetop or microwave, then putting it under the broiler to get the grilled flavor.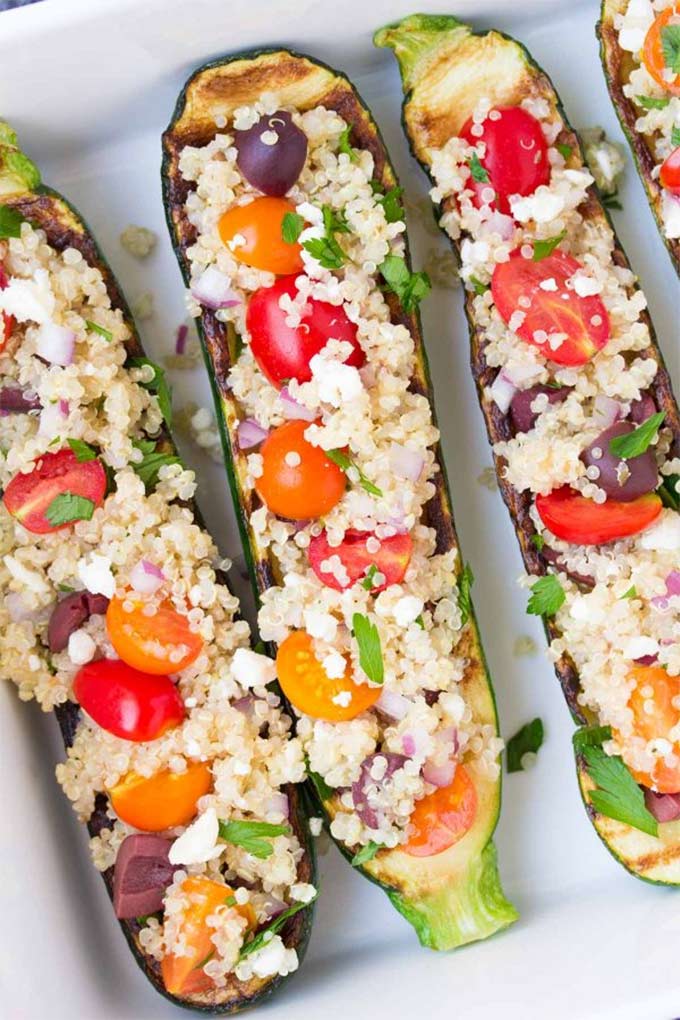 If you've ever grown zucchini, you've probably gotten so many you are looking for any creative way to use them up. These work.If you don't want the fuss of a boat, chop up the zucchini and make it a Greek quinoa bowl.
Save room for dessert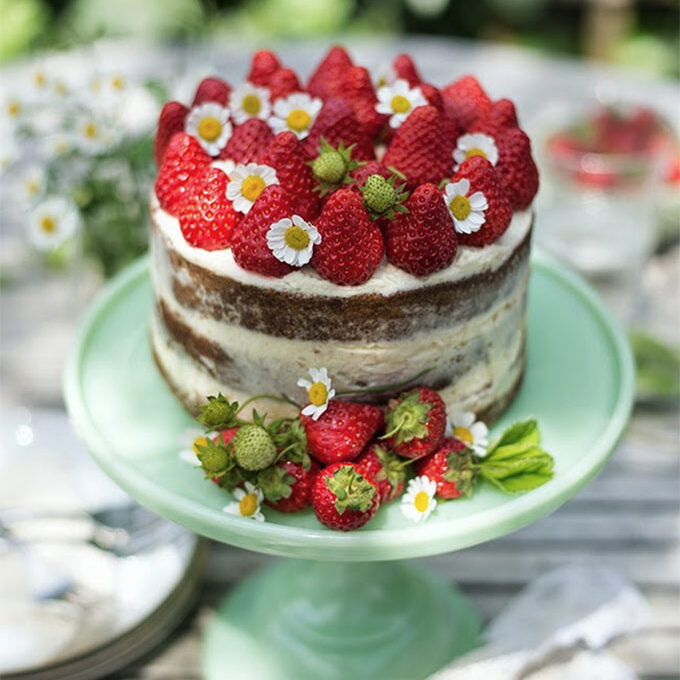 This recipe purees strawberries to add directly into the batter and also adds fresh strawberry slices on top of the cake. I advise you to slice all of the strawberries to taste them, reserving the most flavorful ones for the top of the cake and the rest for the puree into the batter.
To find the freshest strawberries, go to your local farmers market. Strawberries can grow in any US climate so they appear at most farmers markets.
Oh, and if you like elderflower, this recipe uses elderflower liqueur in the frosting.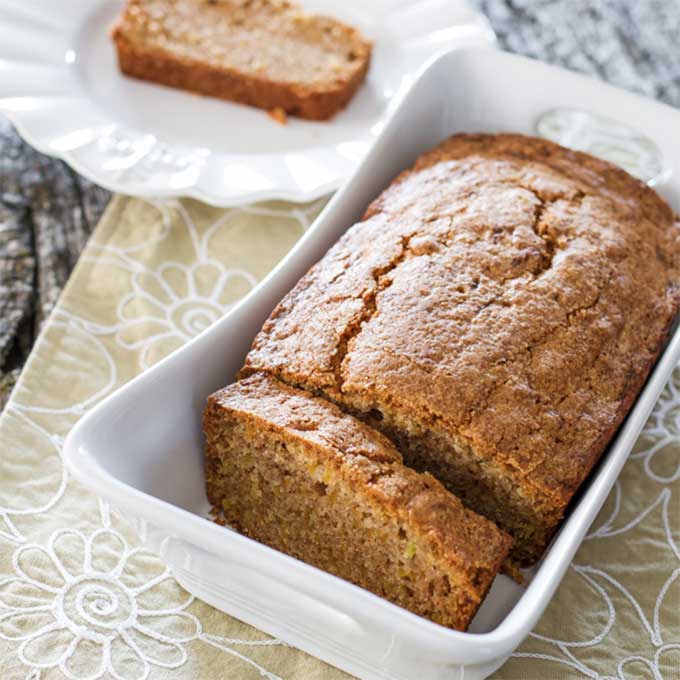 This bread uses grated cantaloupe in the batter, spiced with cinnamon and ginger. If you have a cantaloupe that is getting too ripe and needs to get used, give this a try.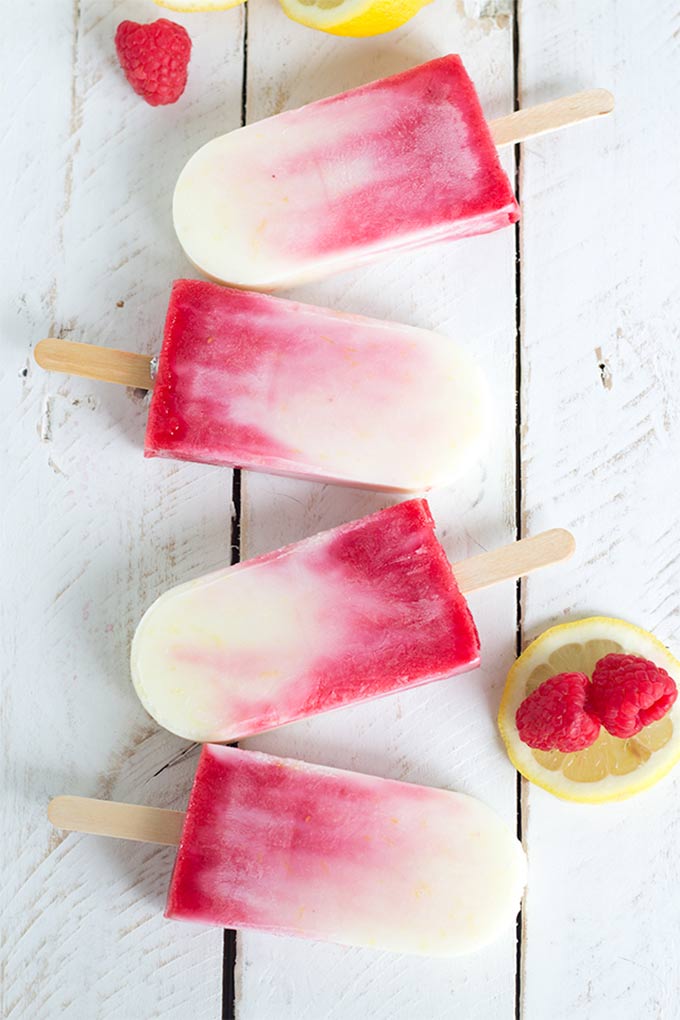 Have some raspberries to use up? This is a super simple recipe for a late-summer treat: press raspberries through a sieve and add some sugar, mix yogurt with lemon juice, then put it all in a popsicle mold. Freeze. Enjoy.
Raspberries don't last very long after you buy them. You can help extend their life a little with a storage trick: spread them out on a tray or plate, on top of a paper towel and store in the fridge. This absorbs excess moisture to prevent mold as long as possible.